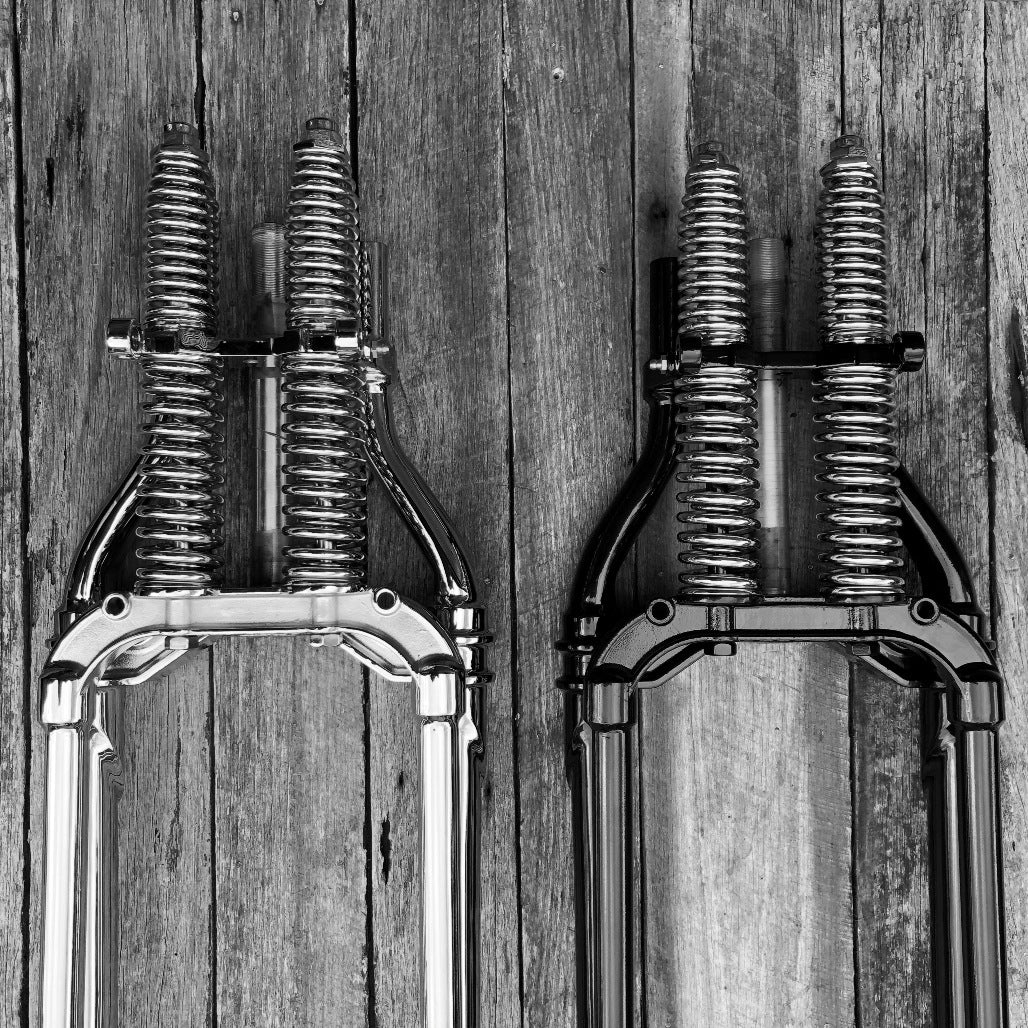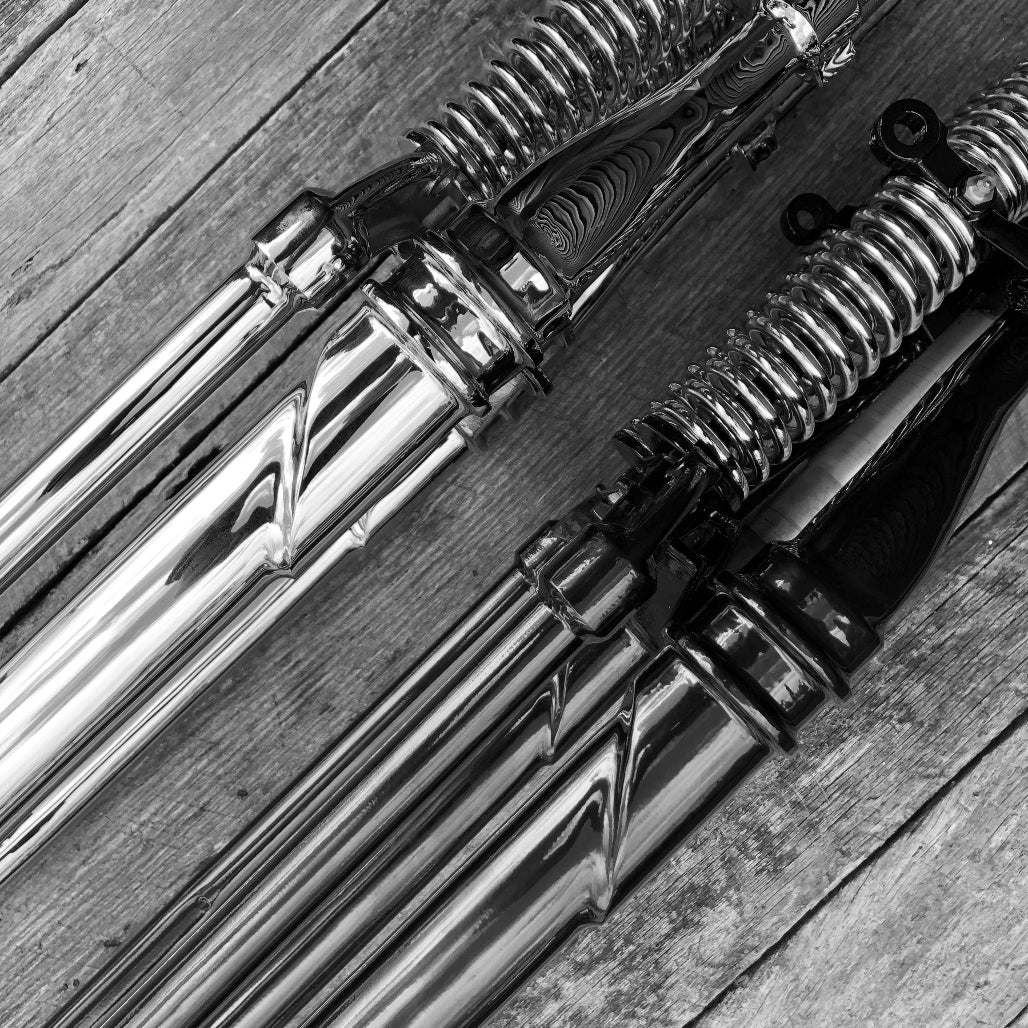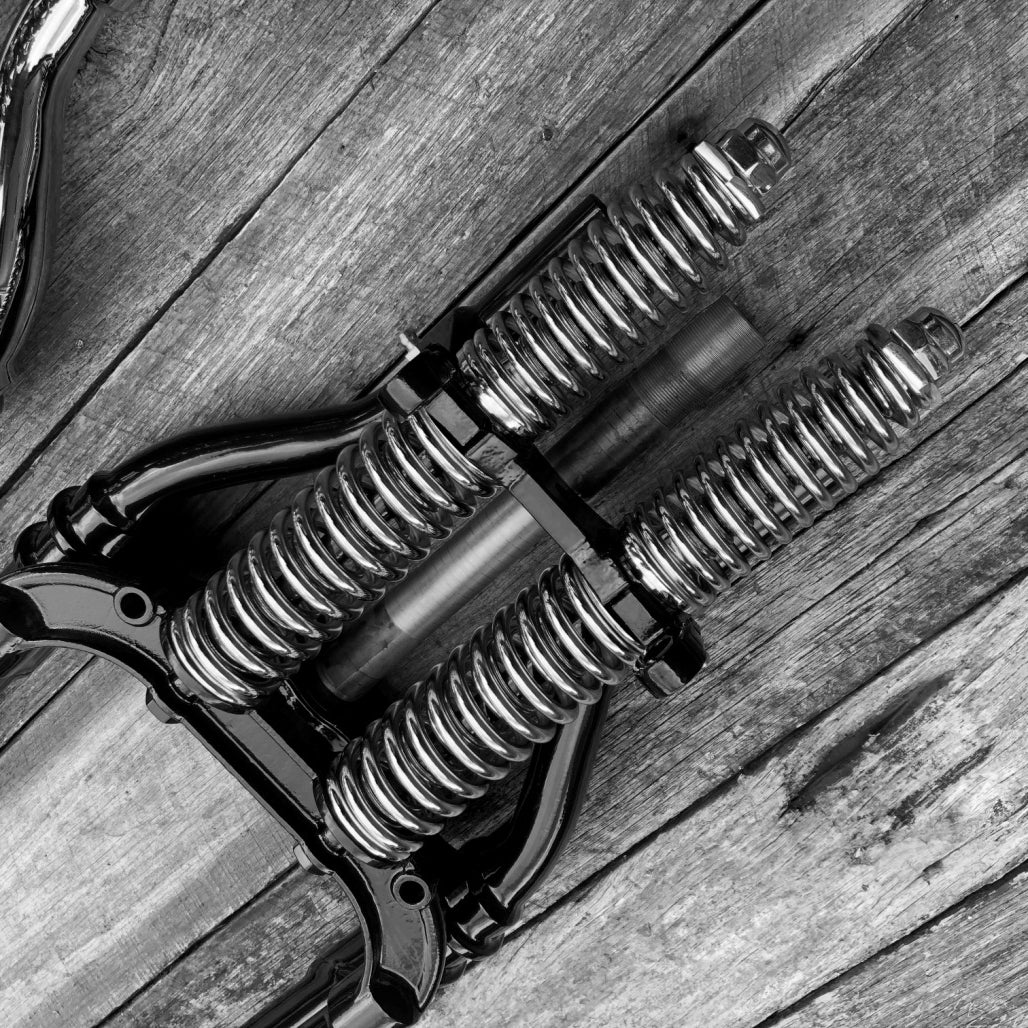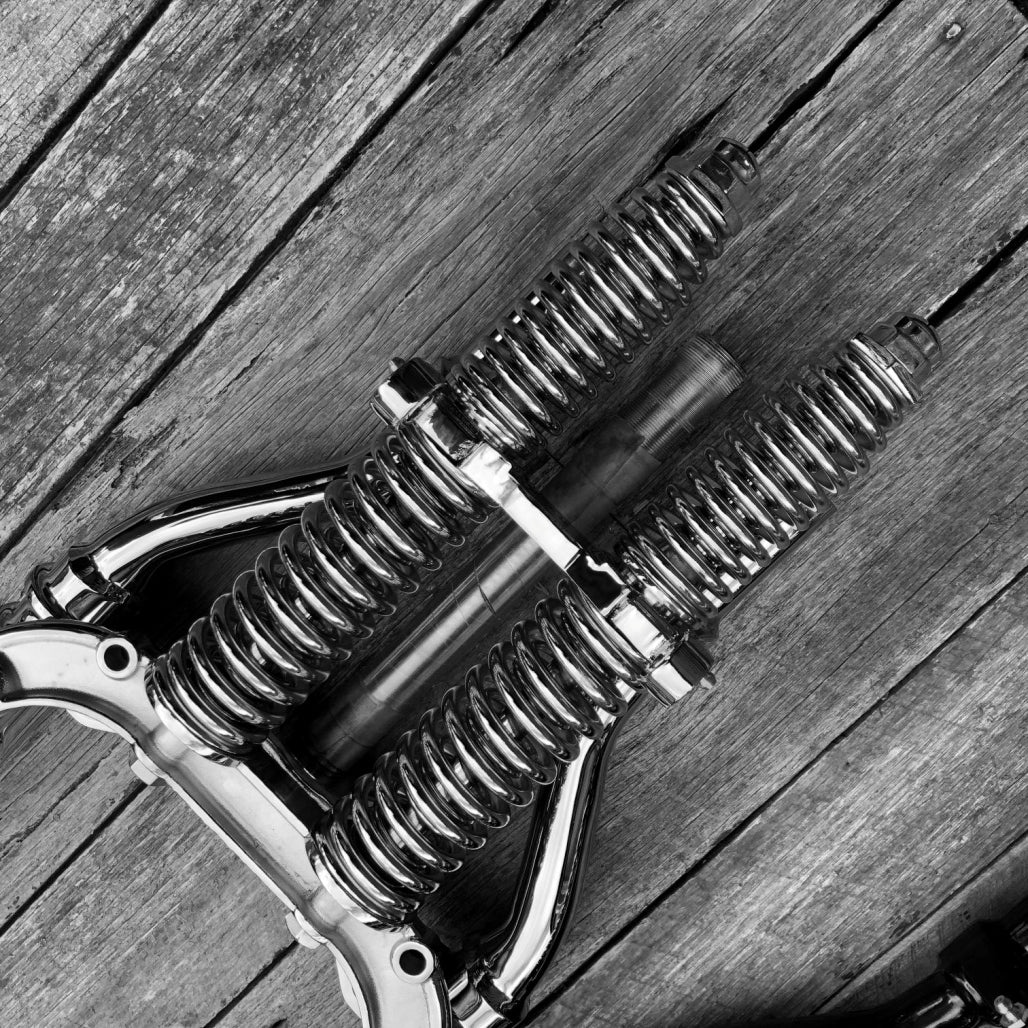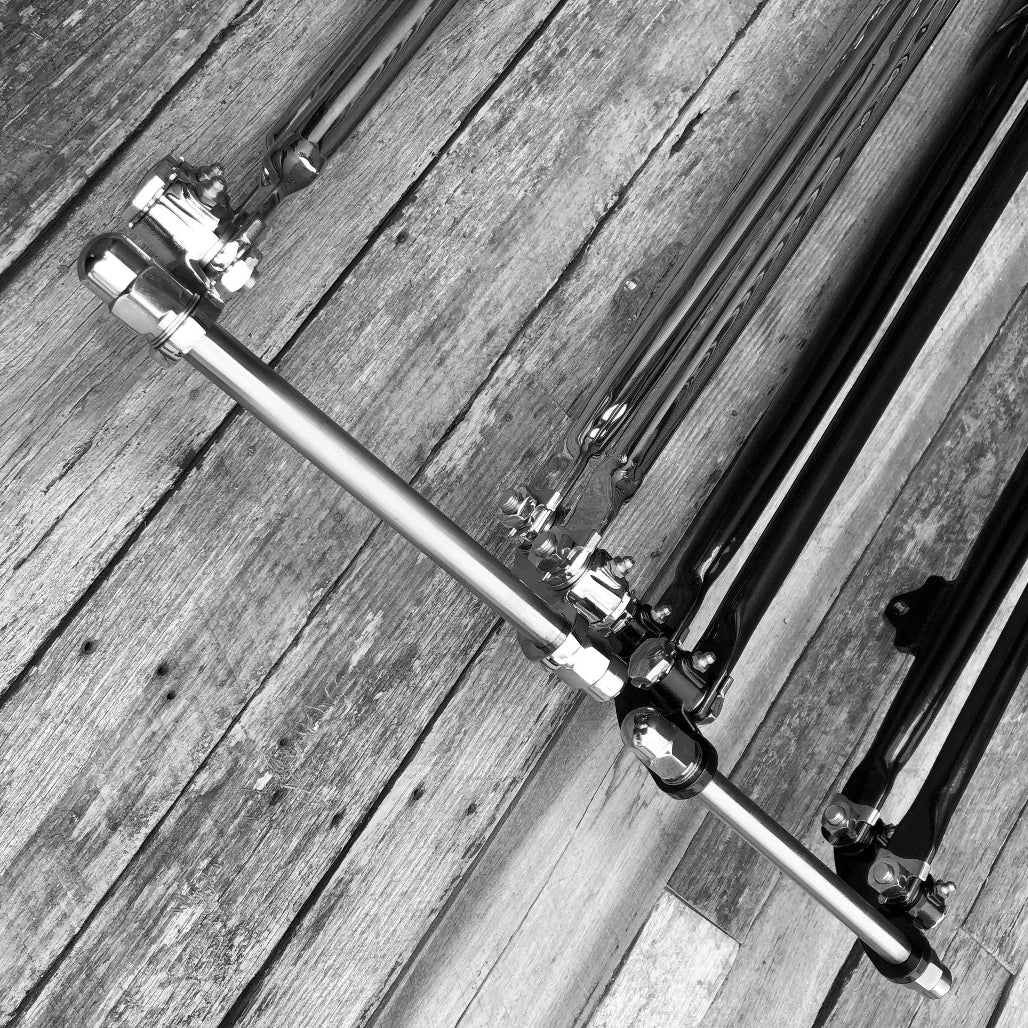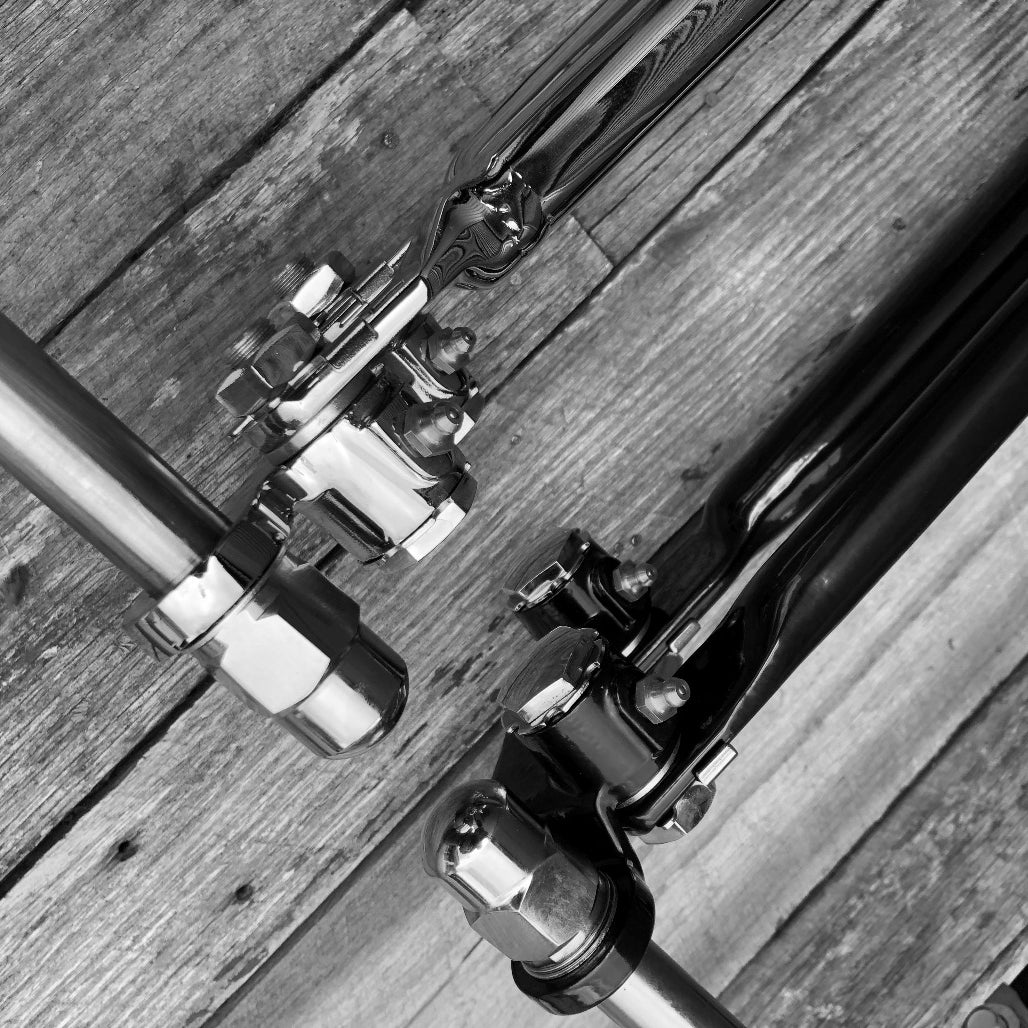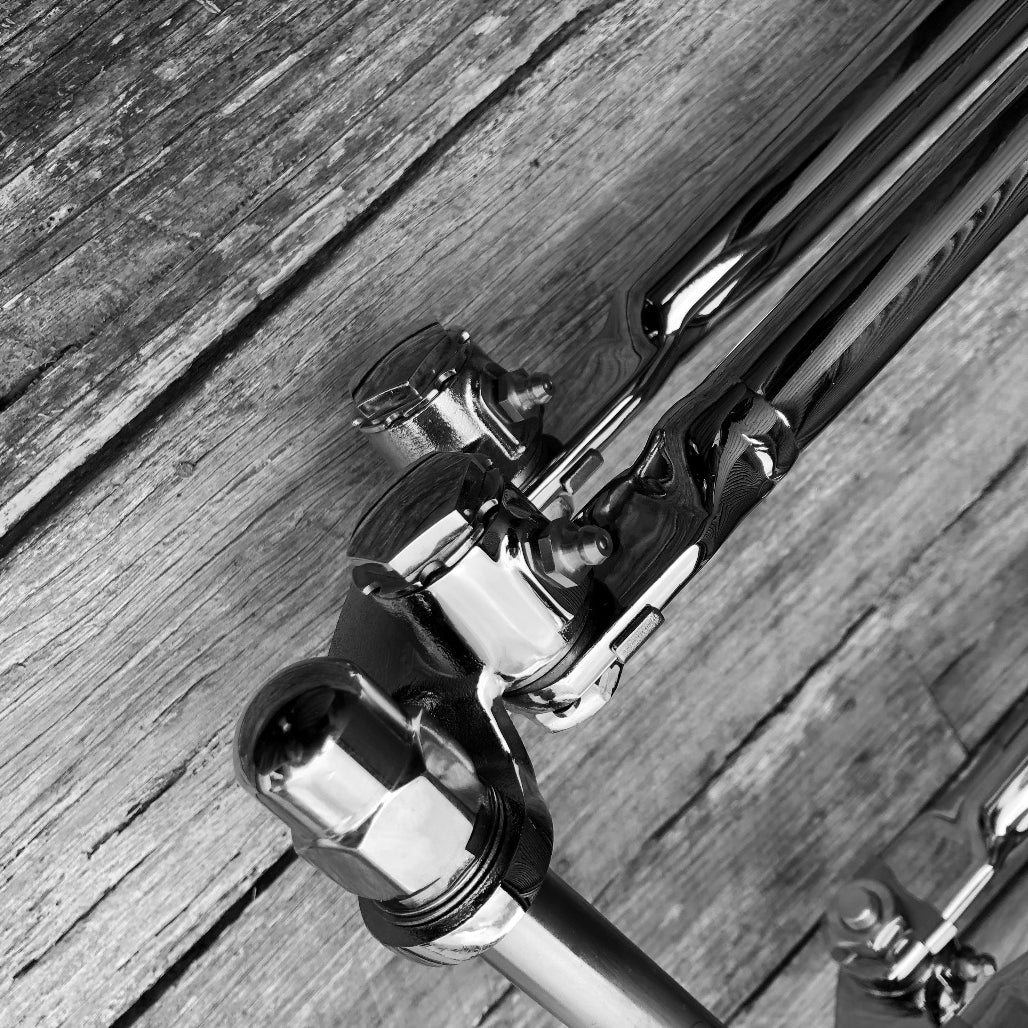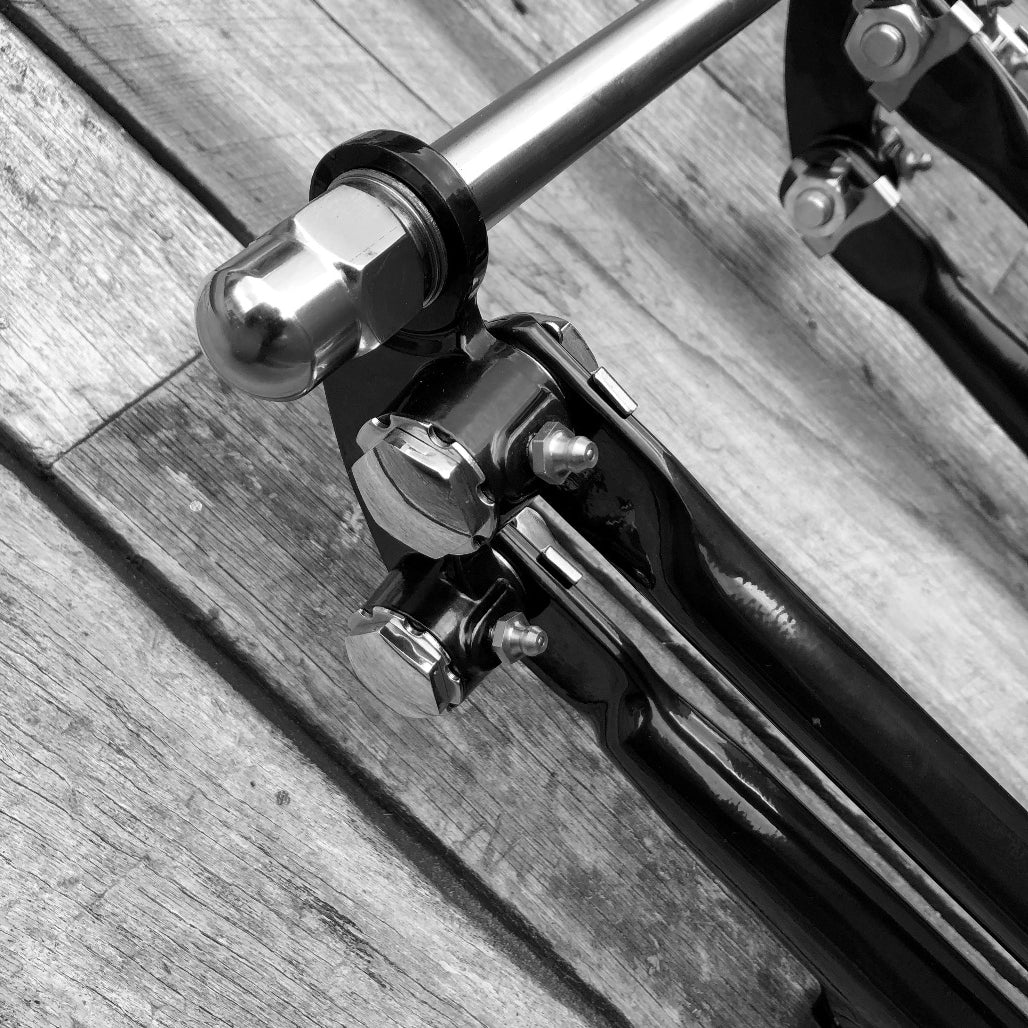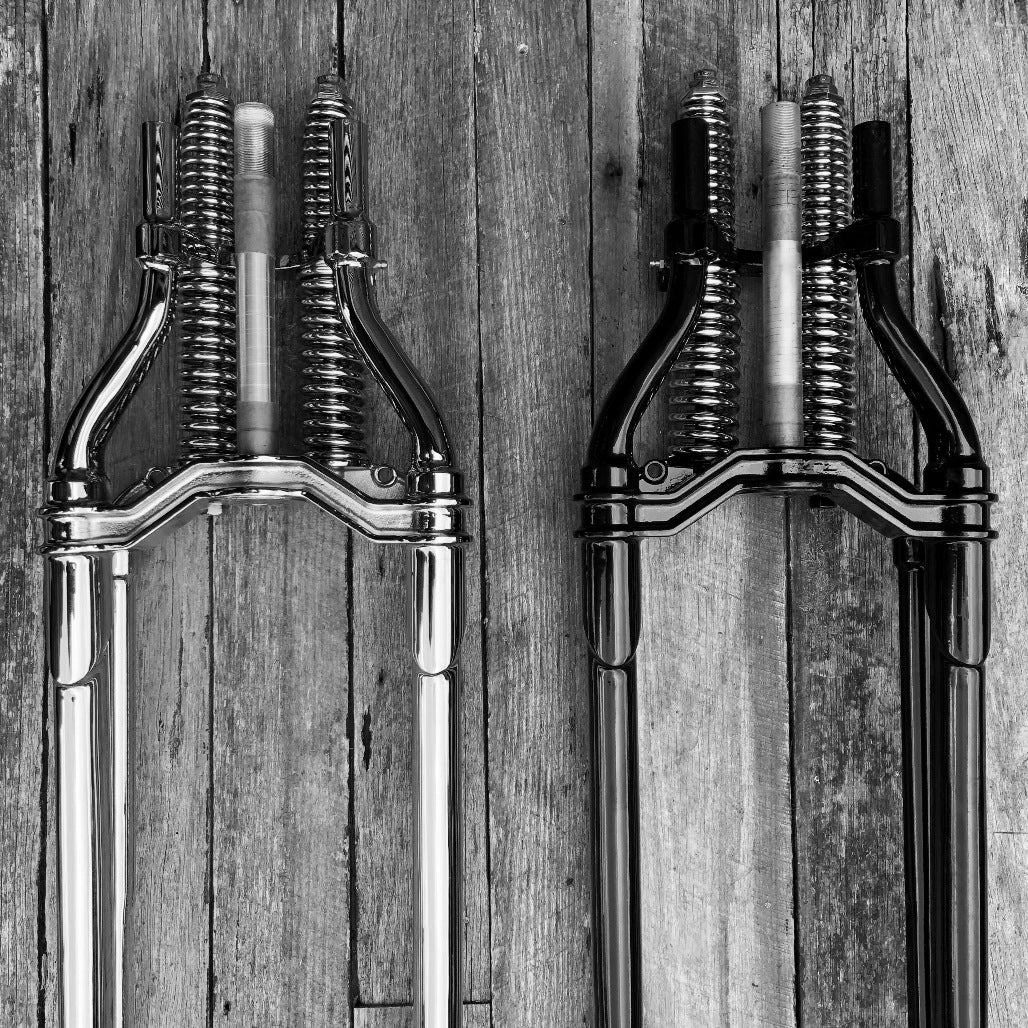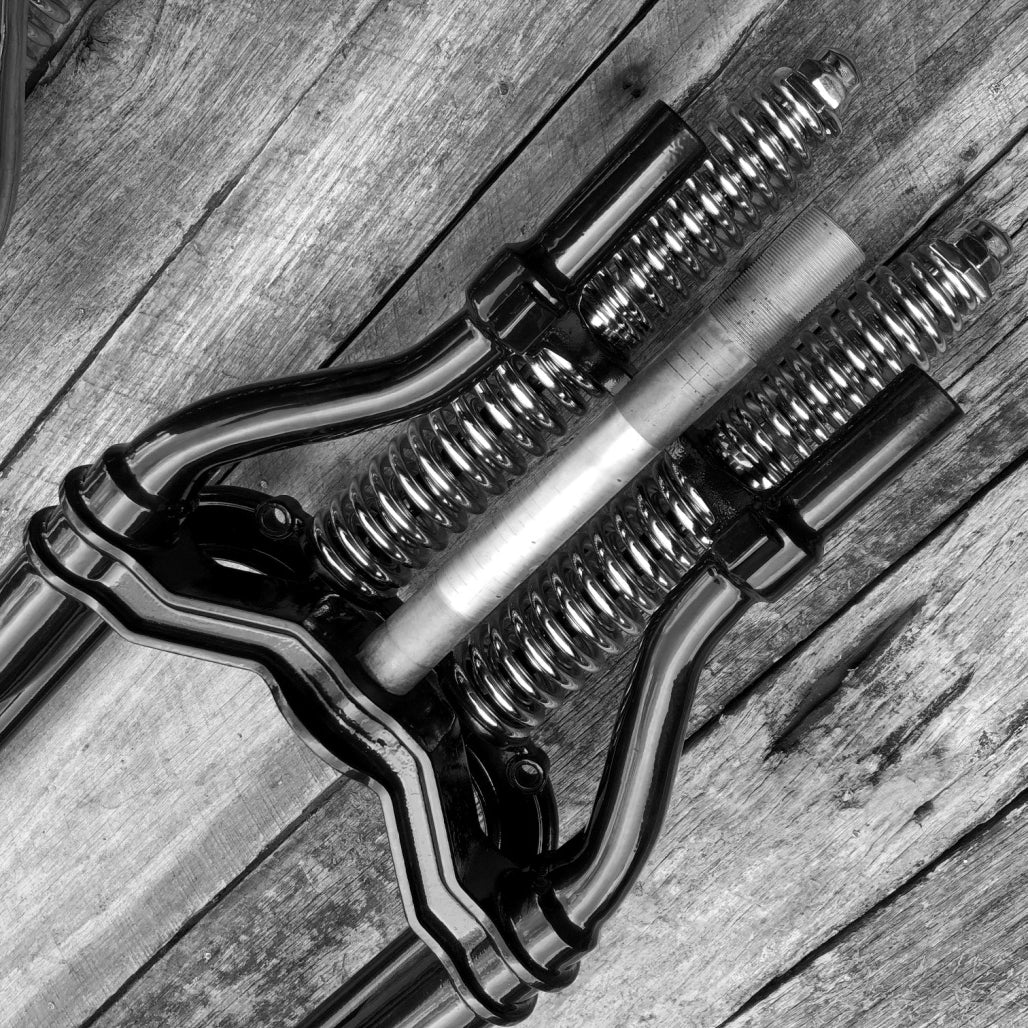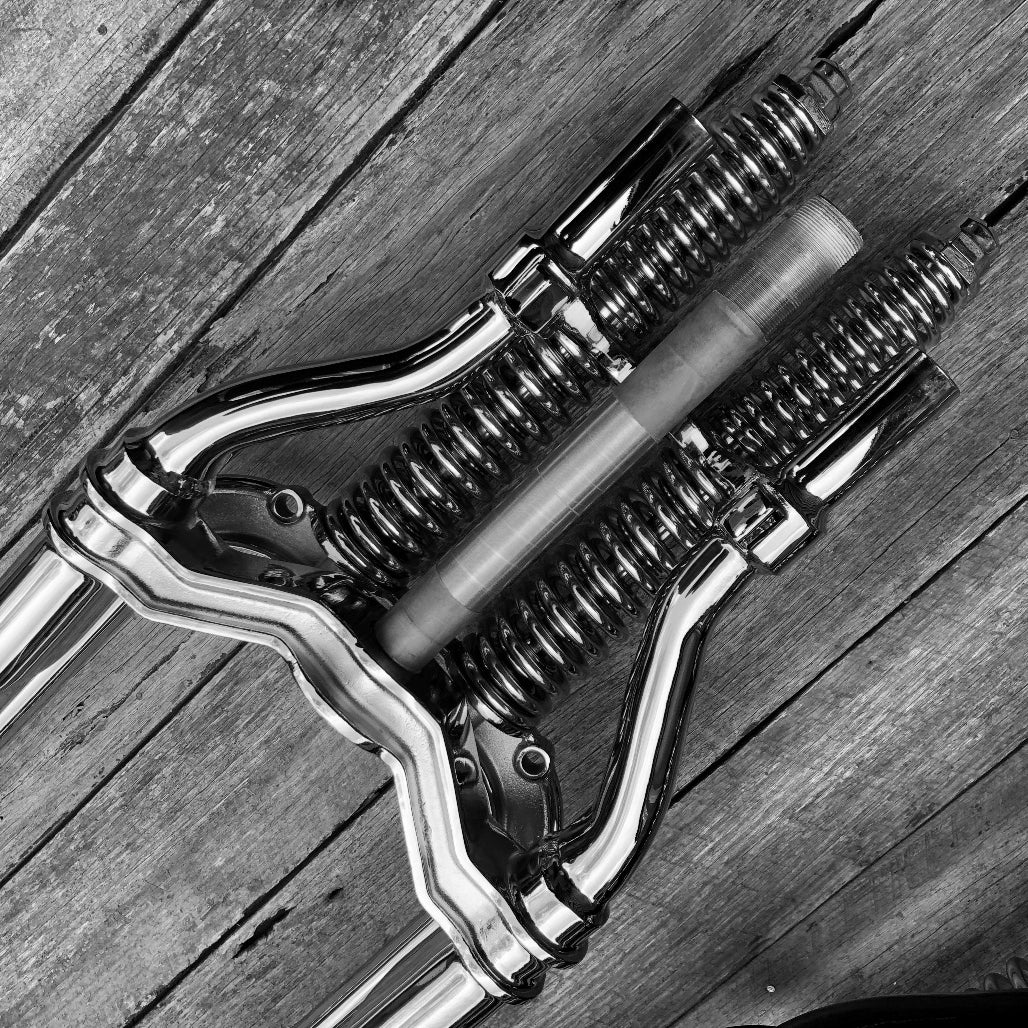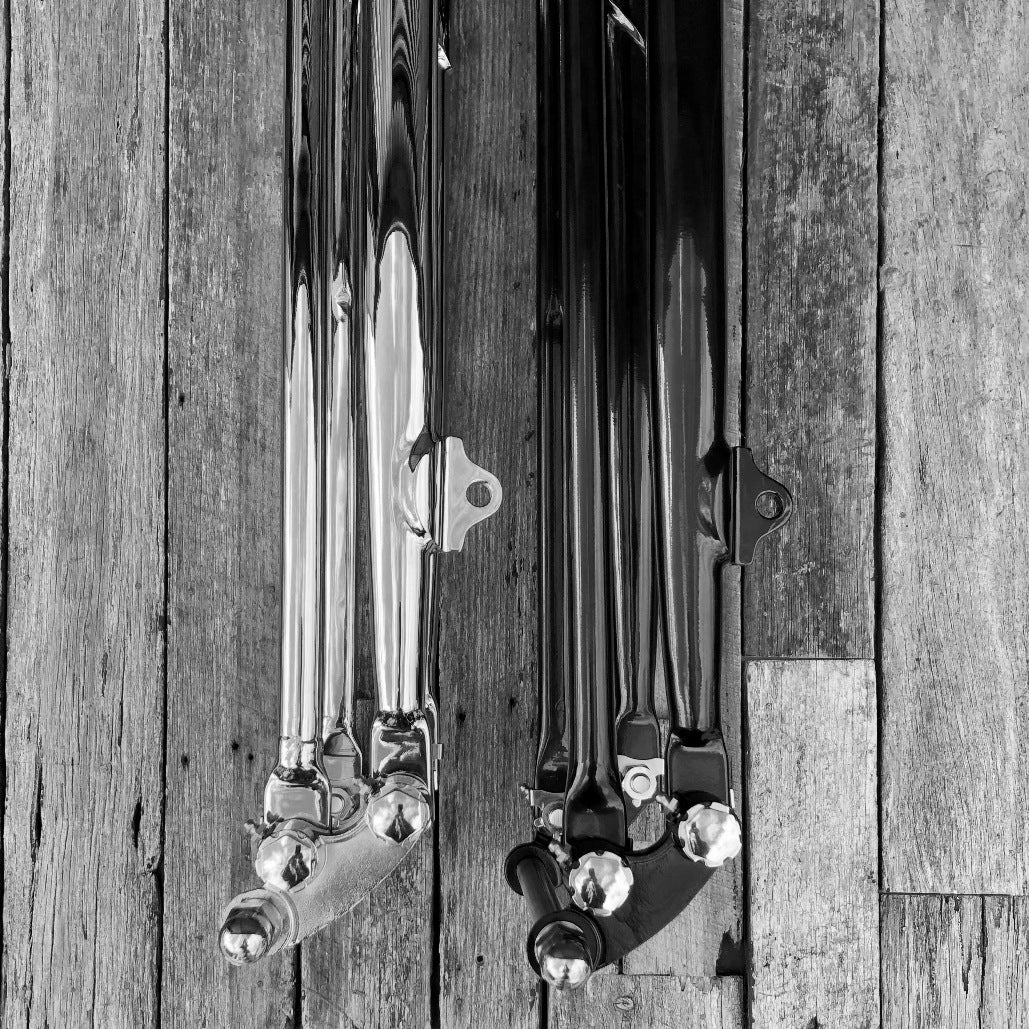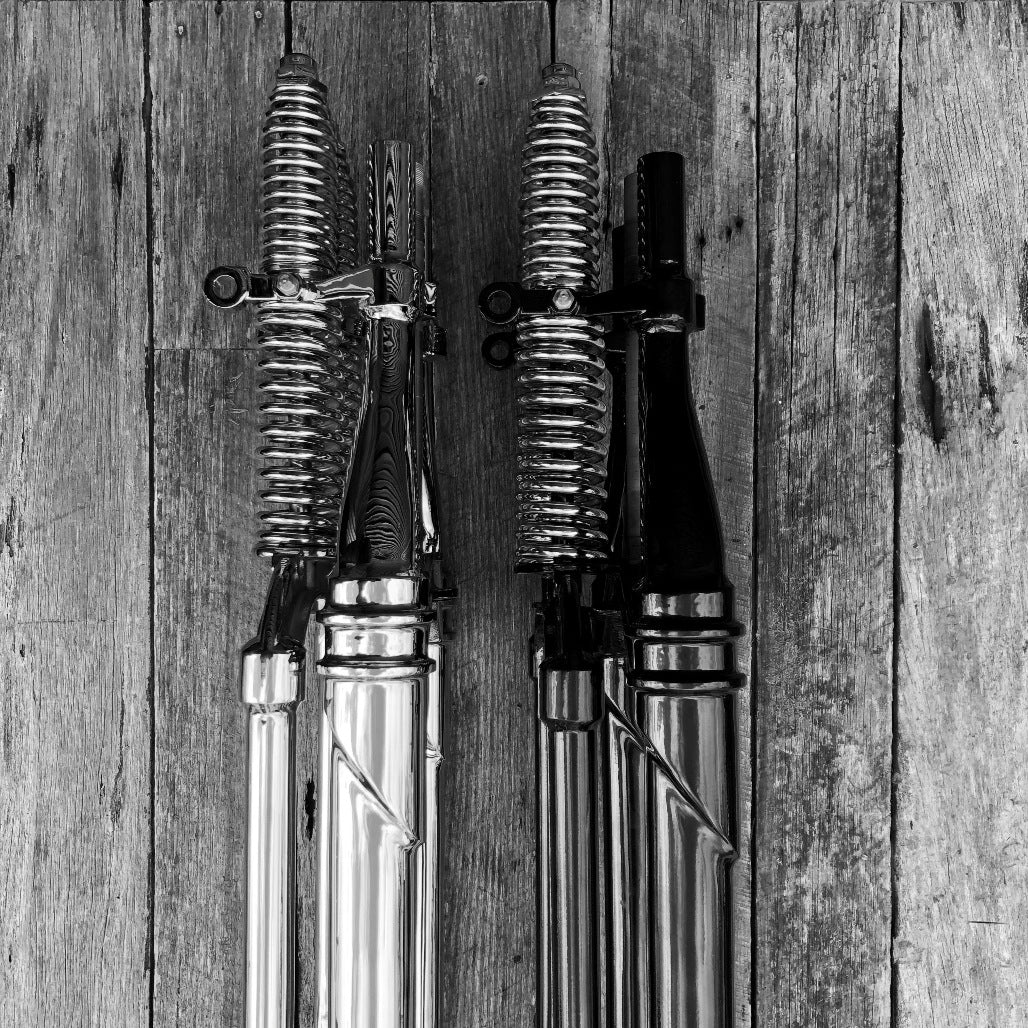 Meat-Balls Springers
Early Style Springer Forks
Harley Davidson replica Springer front ends to suit early model Harley's, Choppers, Bobbers & Custom motorcycles.
Check out the Gallery Tab on our home page to see a multitude of customer's bikes running our springer front ends.
Quality reproduction of Harley Davidson's Springer forks as used on their big twins from 1936 to 1948 with Zero Offset (Otherwise known as "In Line" or "Zero Rake") 
Forks have a 1 inch stem and are supplied with ¾ inch axle complete with chrome dome nuts.
All our Early Style springers are now manufactured with the brake stay lug positioned higher to suit disc brake. This will mean a custom shackle will be required for drum brake applications. 
Top clamps and nuts are sold separately.
We have a range of Top Clamps that include Flanders style top clamps, Stelling & Hellings top clamps, Custom top clamps to suit generic type risers, and OEM Style top clamps. 
Internal threads on the Upper End of the fork legs allow for the installation of riser adapters. The adapters allow the use of generic type risers.  
Size –
Our Early Style forks are available in 5 different lengths. 18 inch (same length as stock UL Flathead, Knucklehead, and WLA. (18 inch is commonly referred to in the industry as  2 inch under), 20 inch, 22 inch & 24 inch & 26 inch which is commonly referred to as 6 inch over but is actually 8 inches longer than stock UL Flathead, Knucklehead, and WLA. 
Available in Gloss Black with chrome springs & hardware or Full Chrome.
         What length do I need?