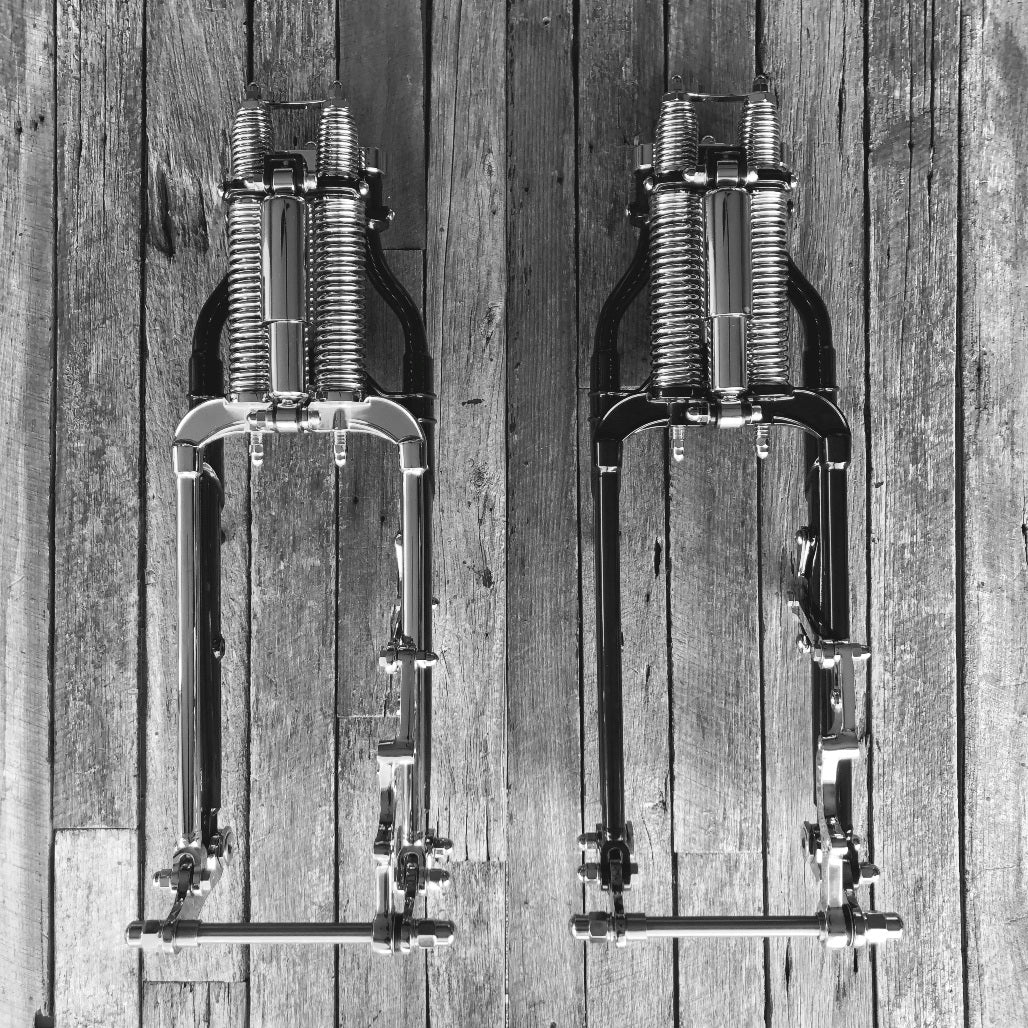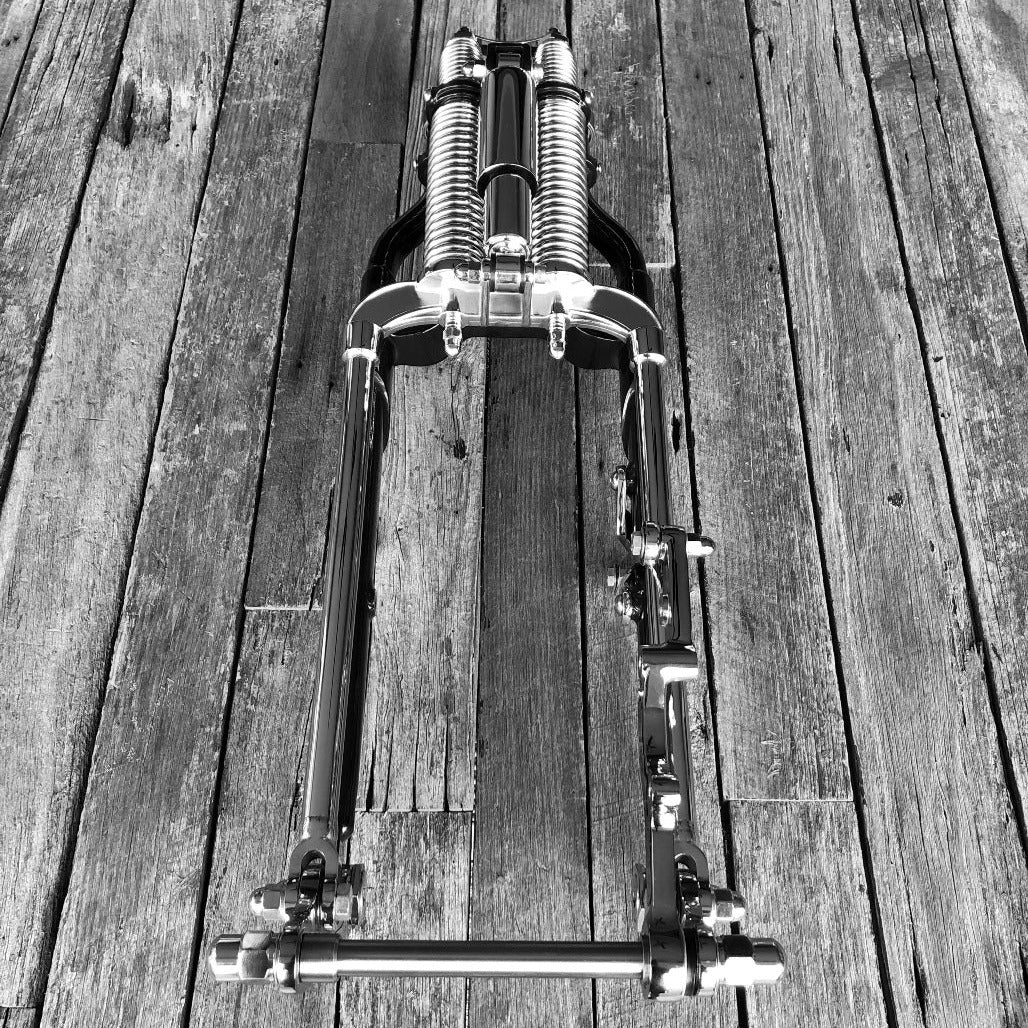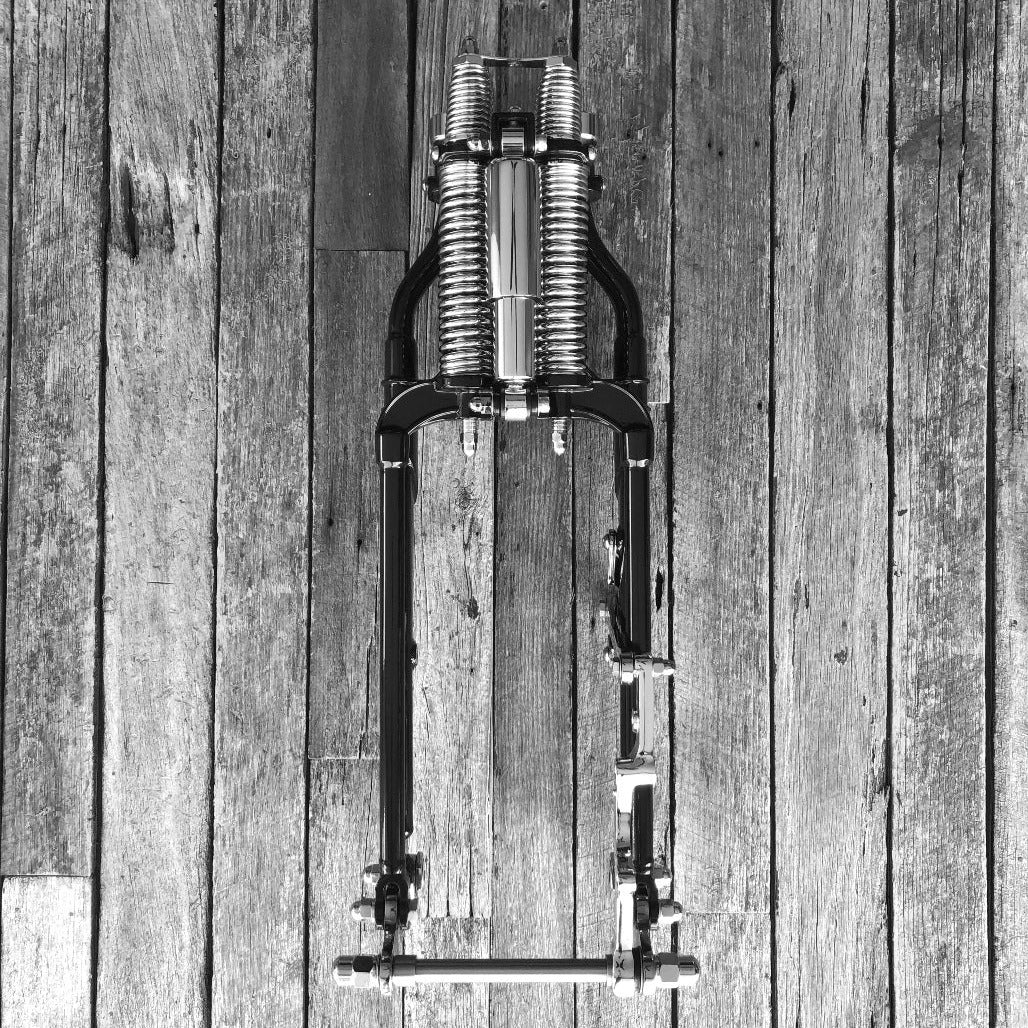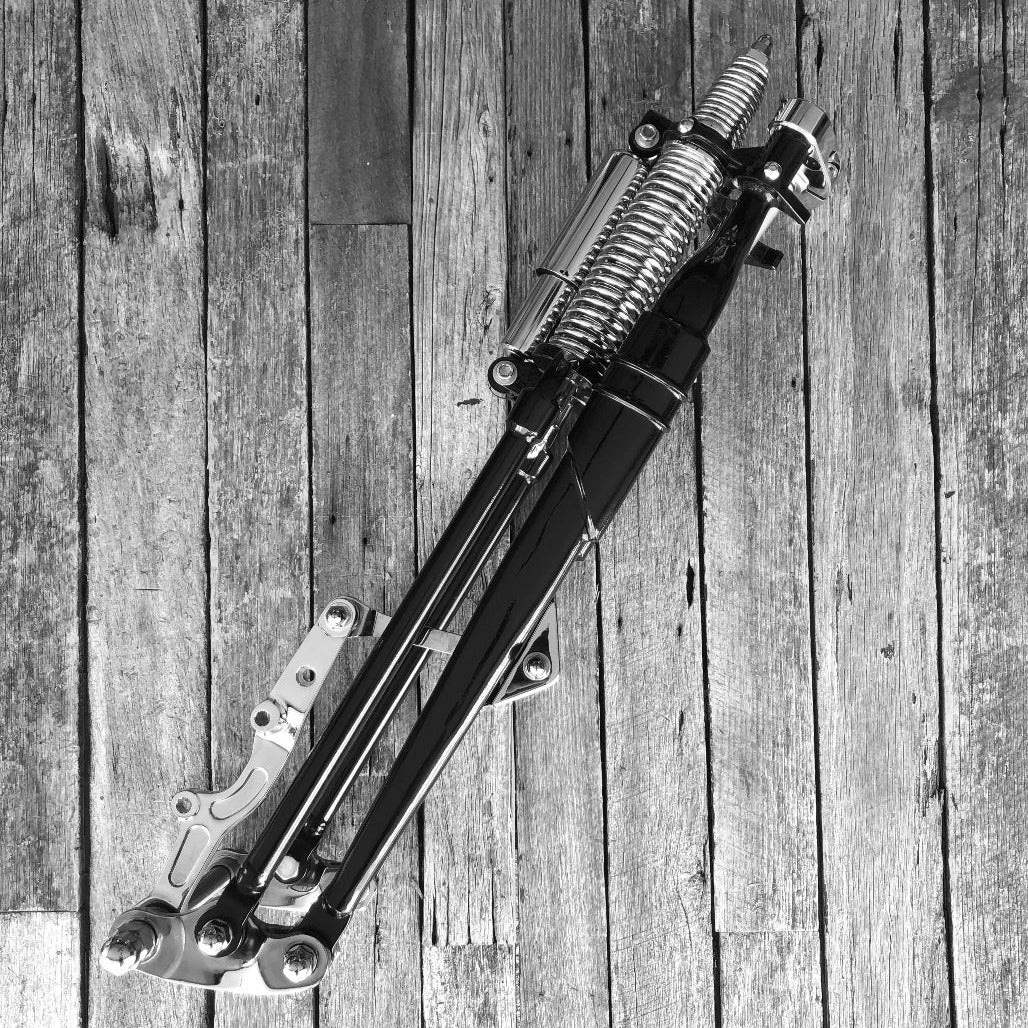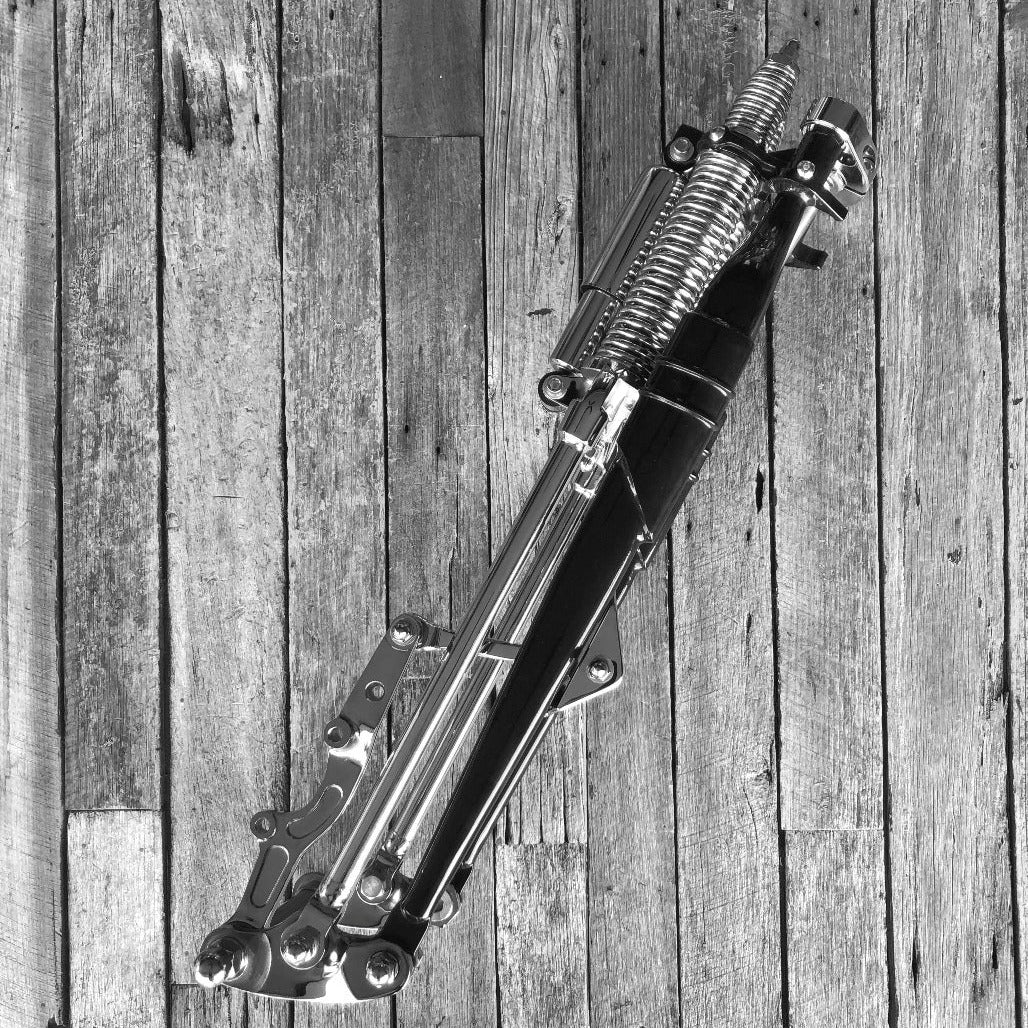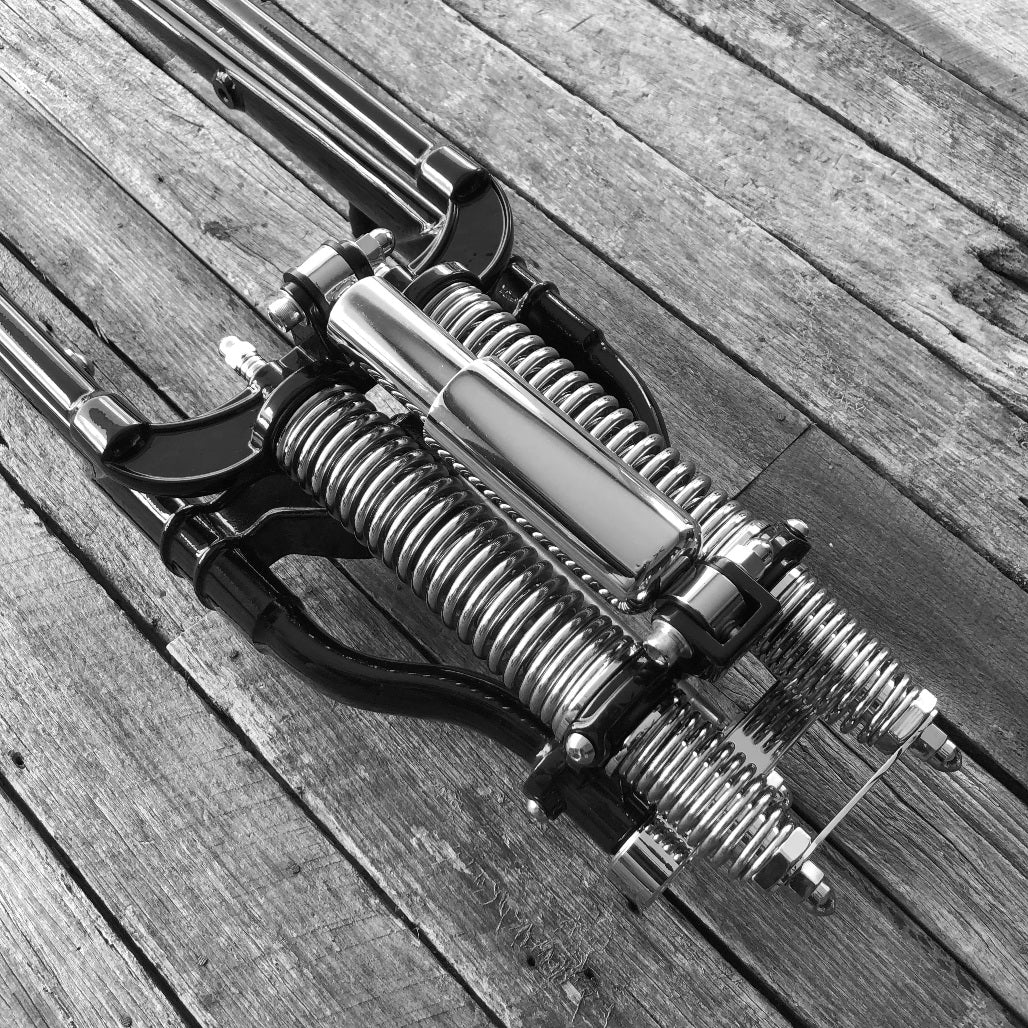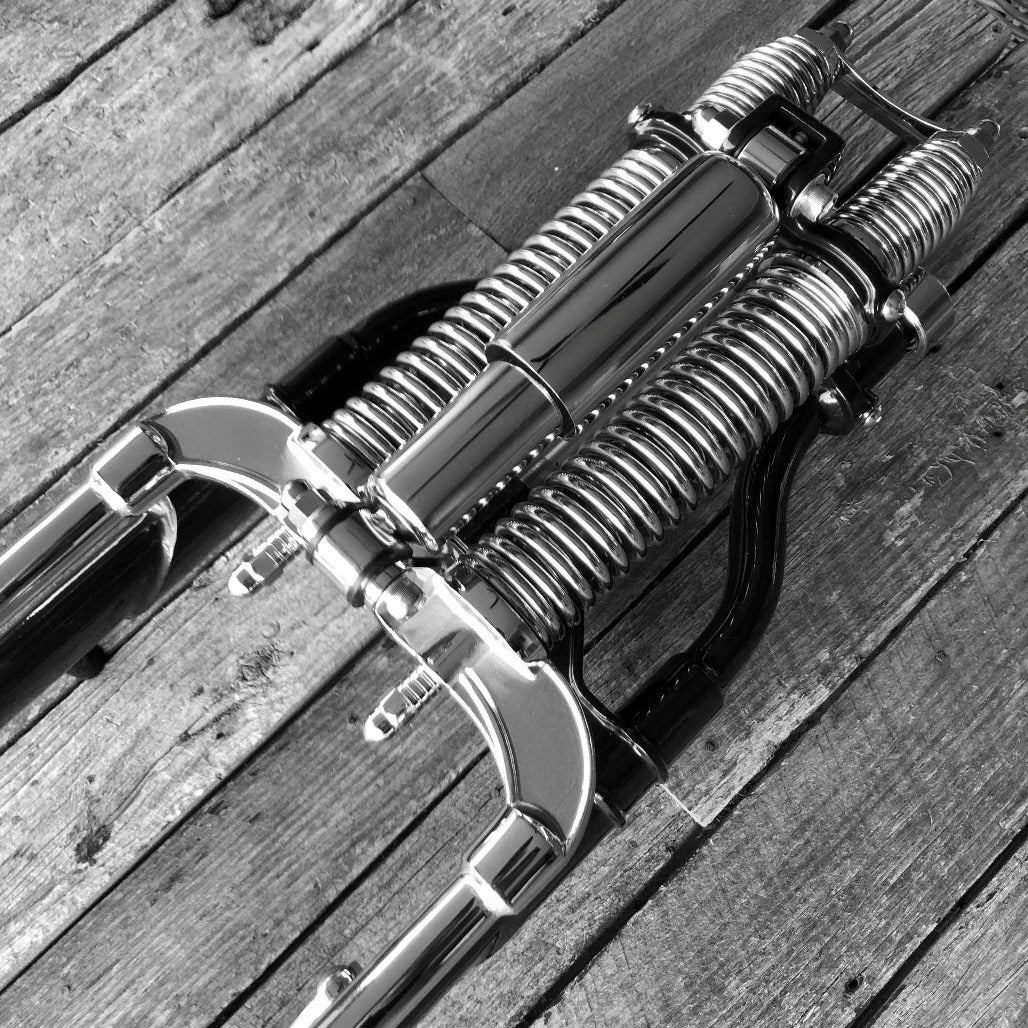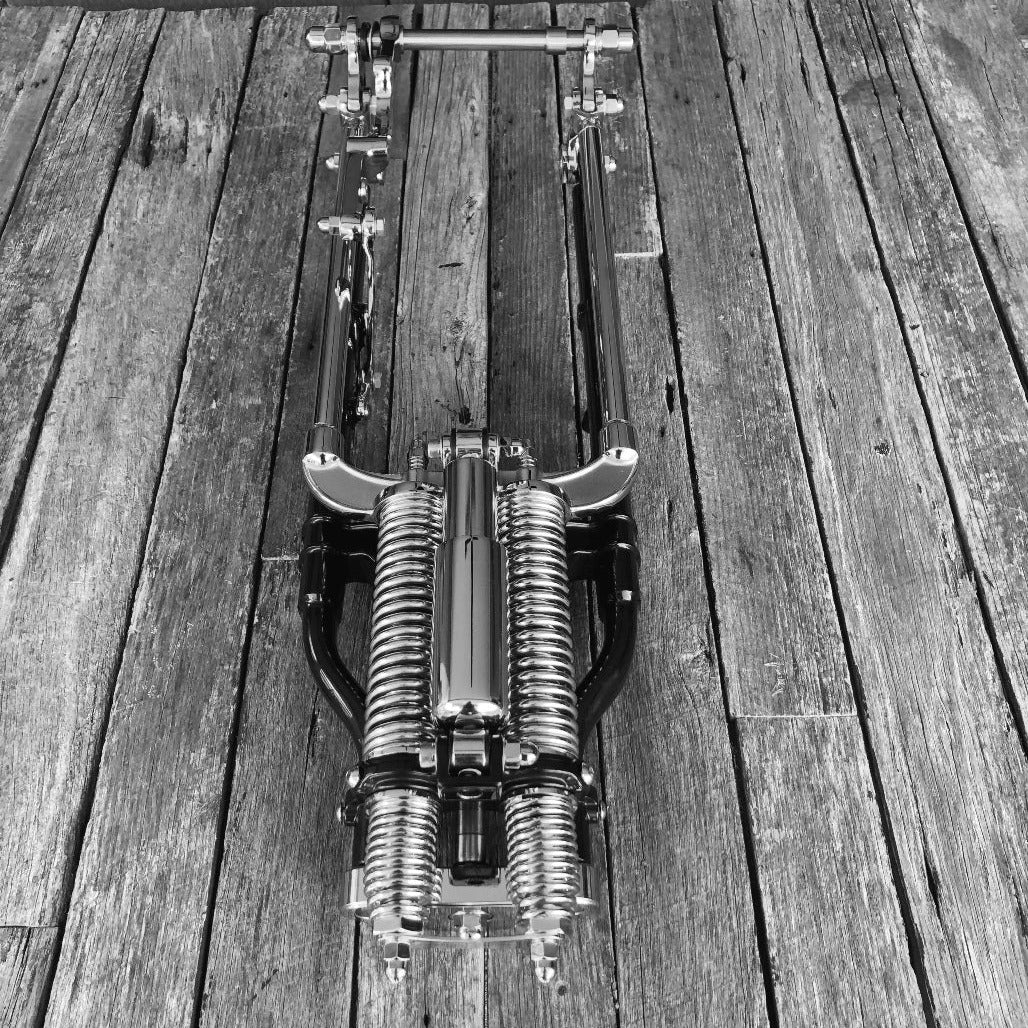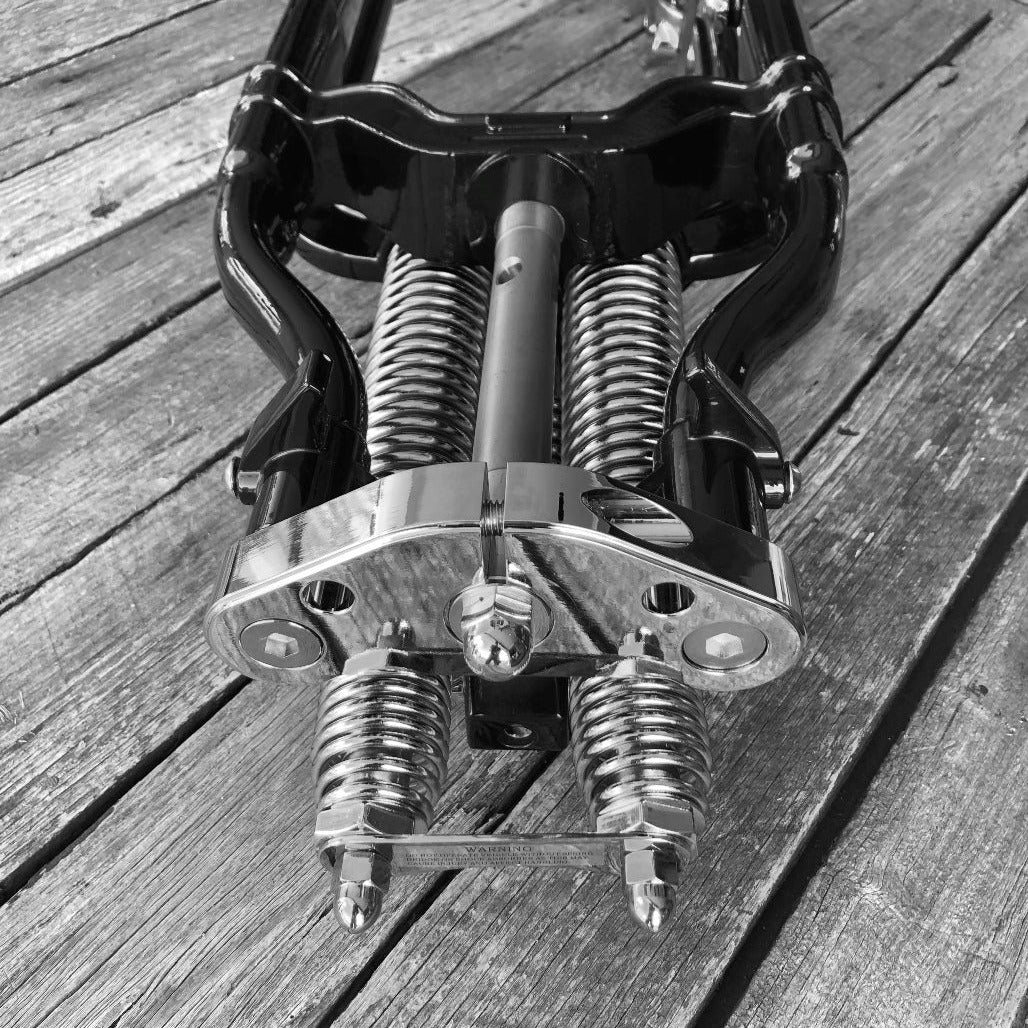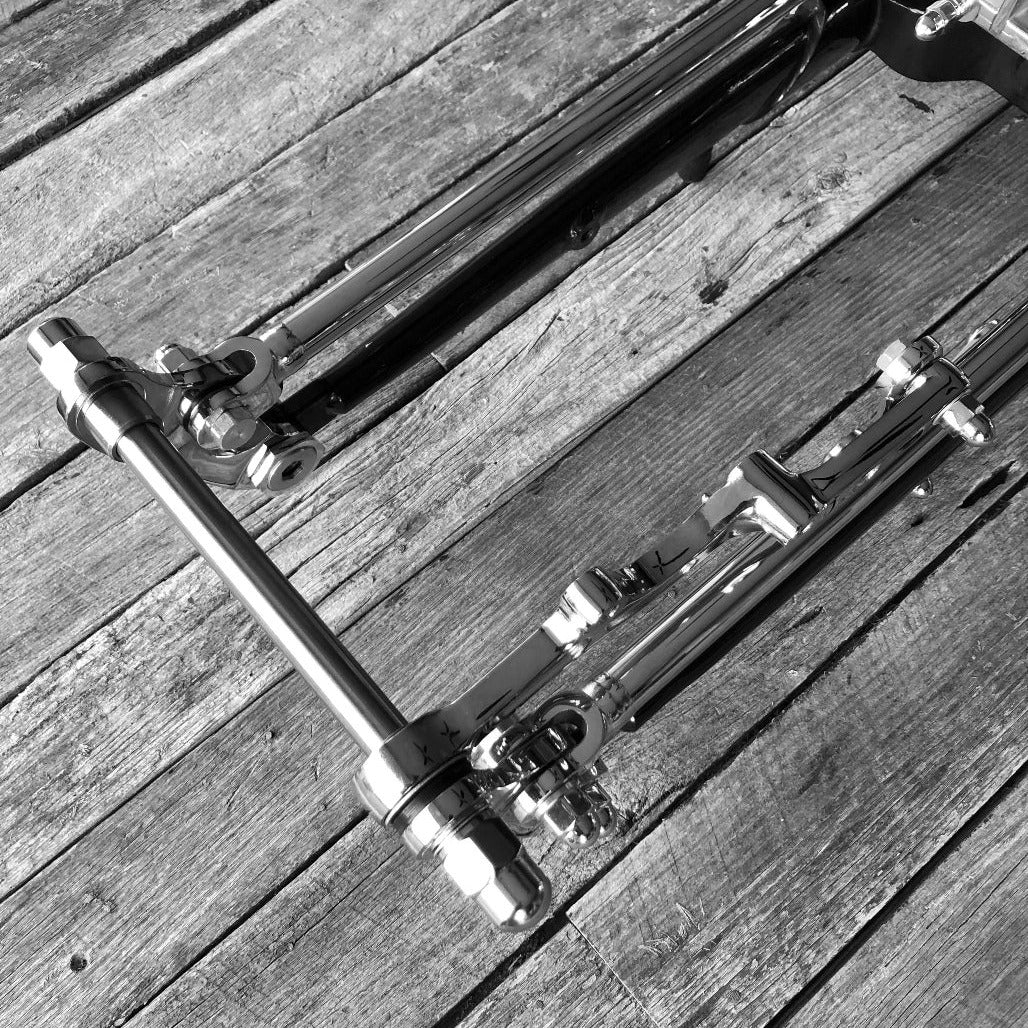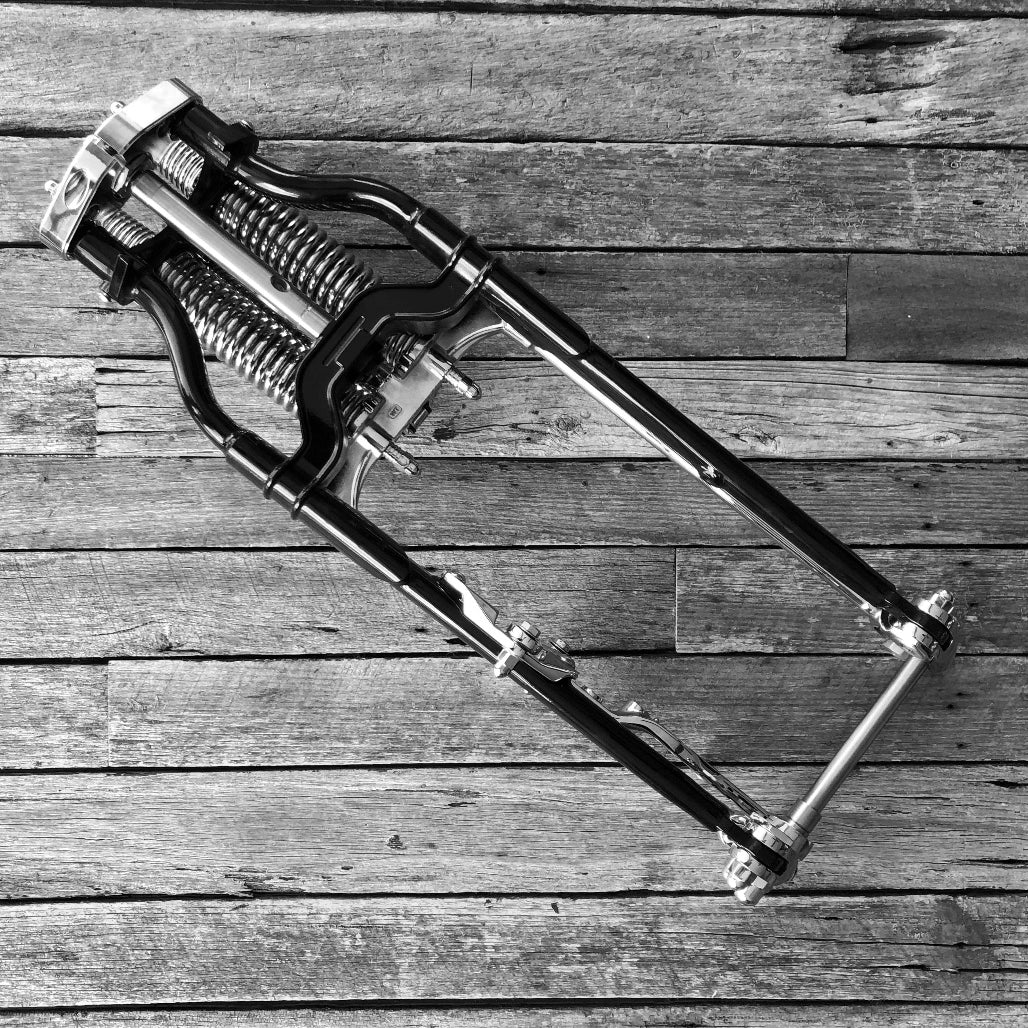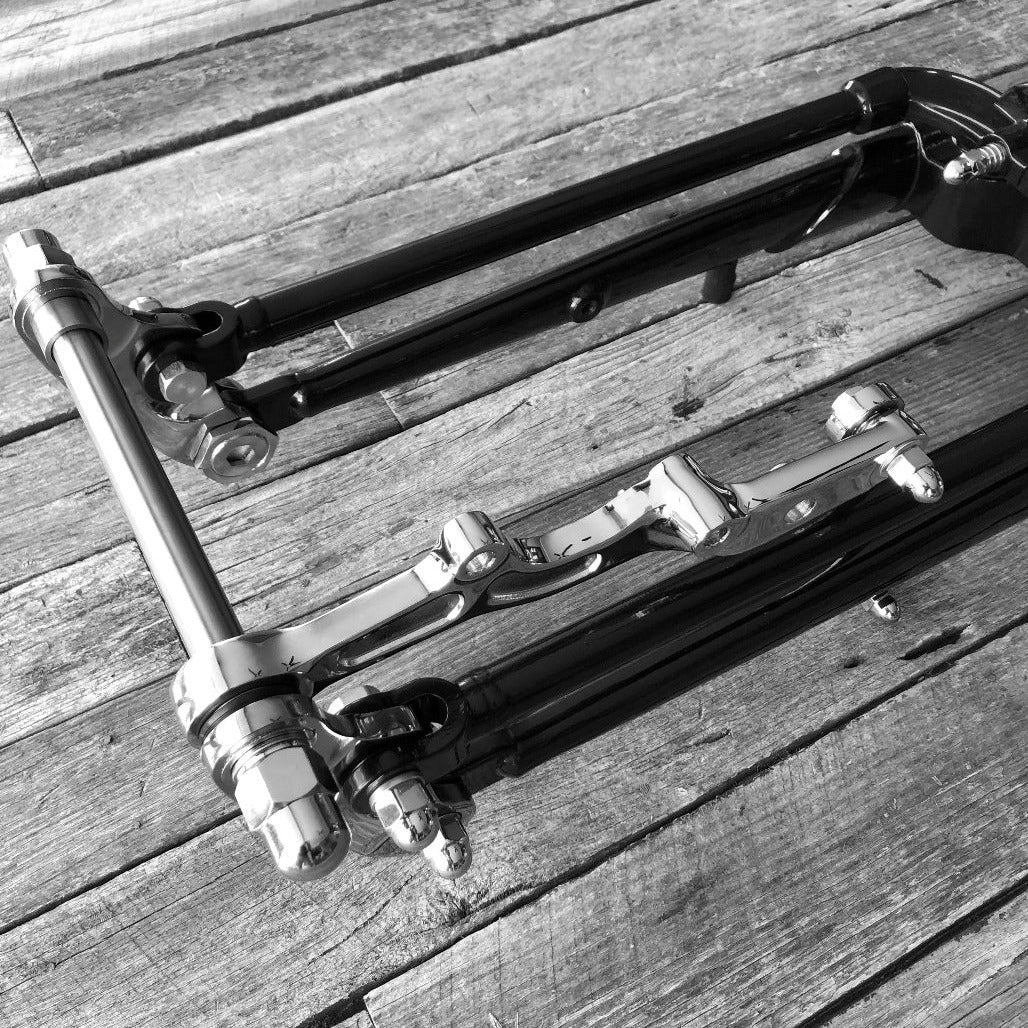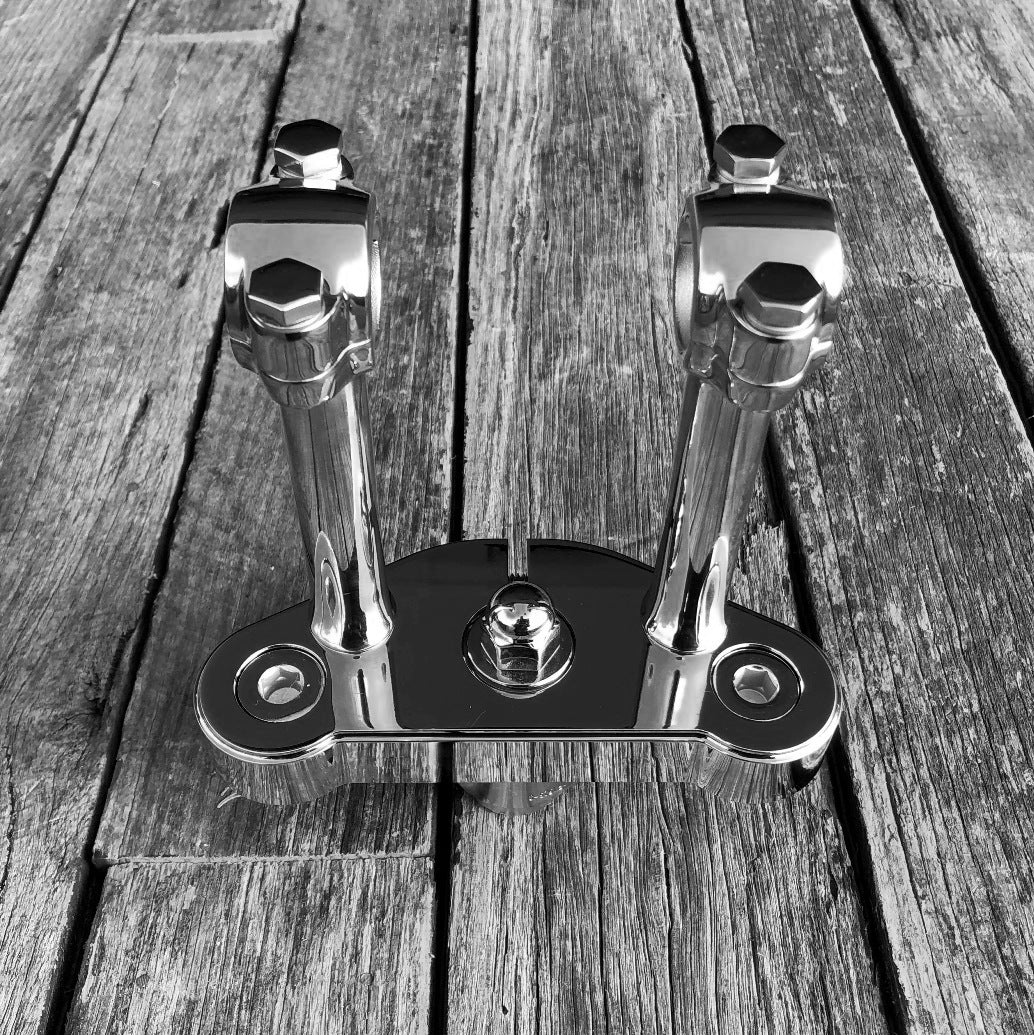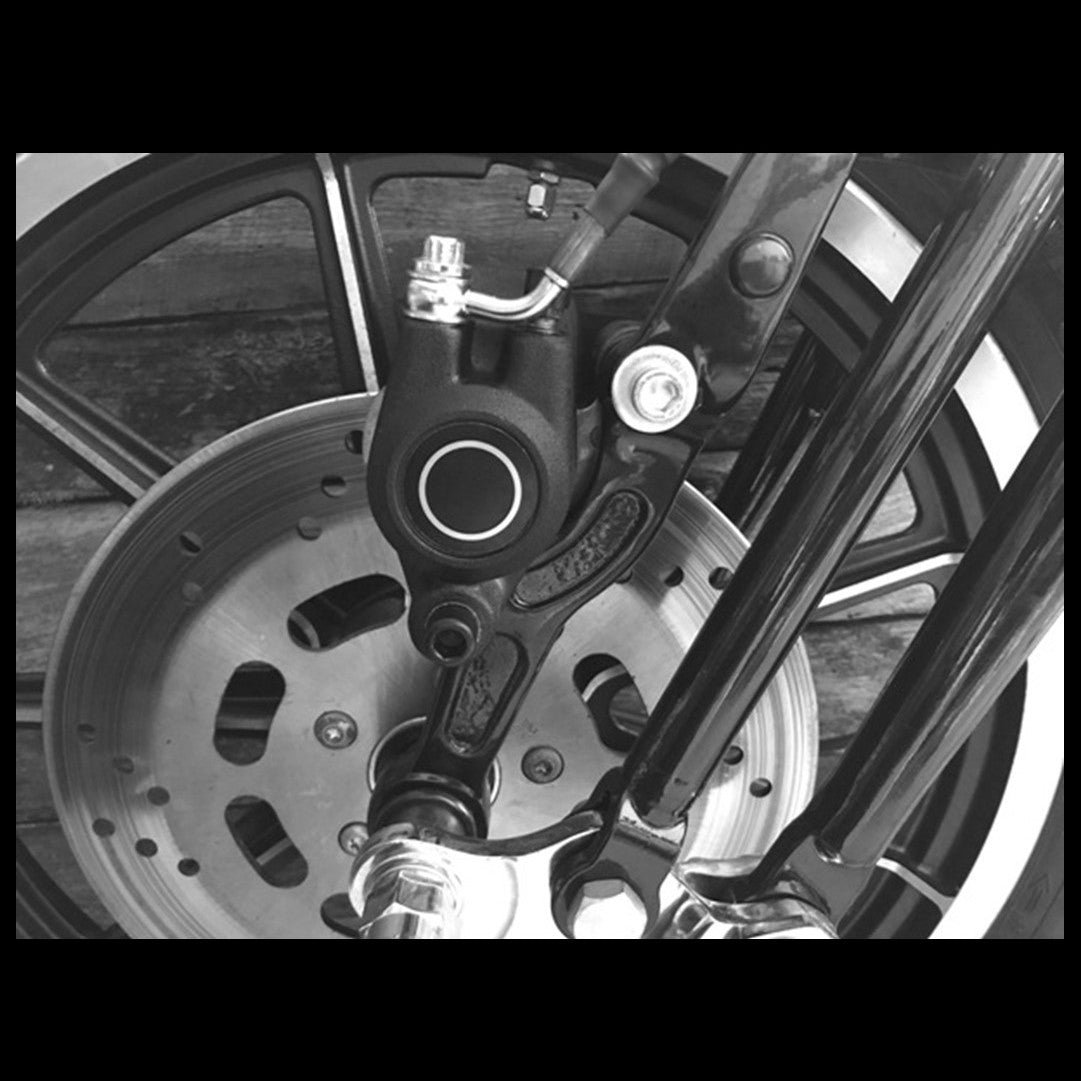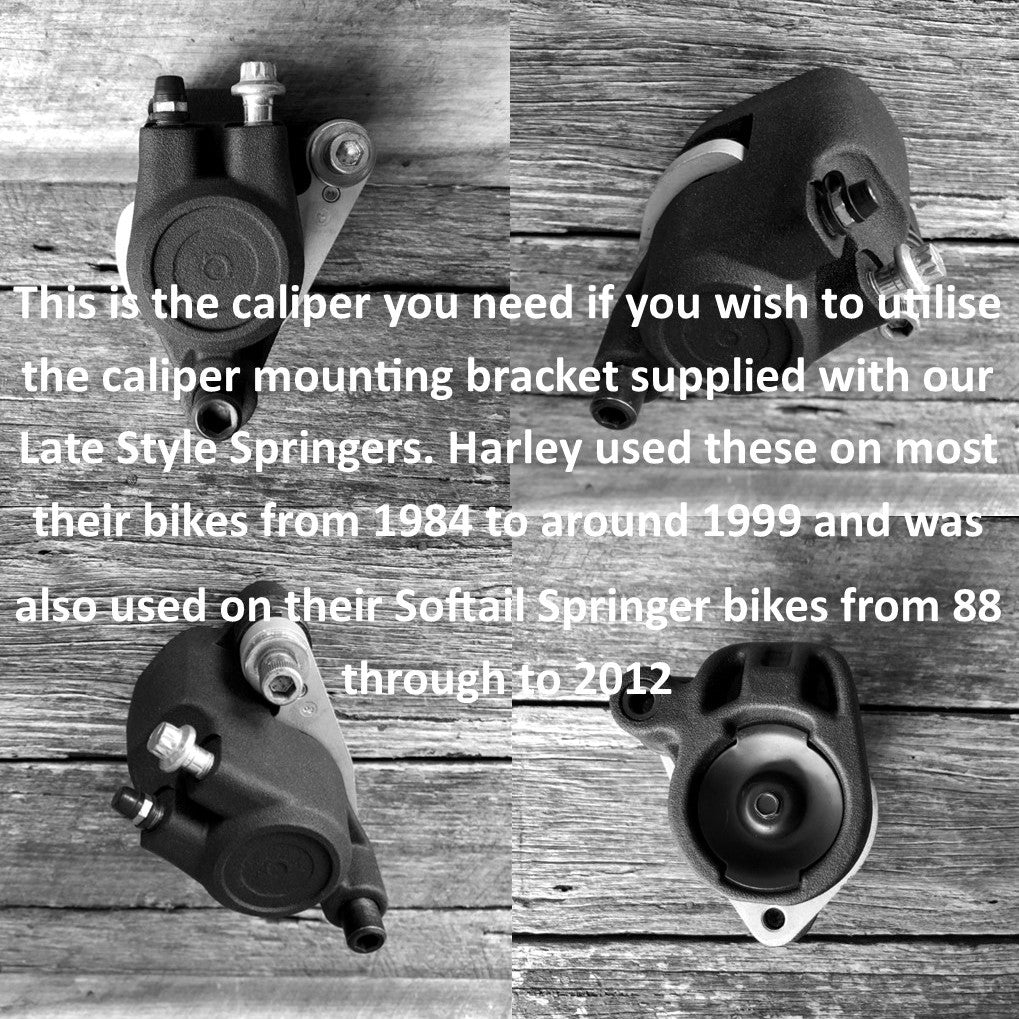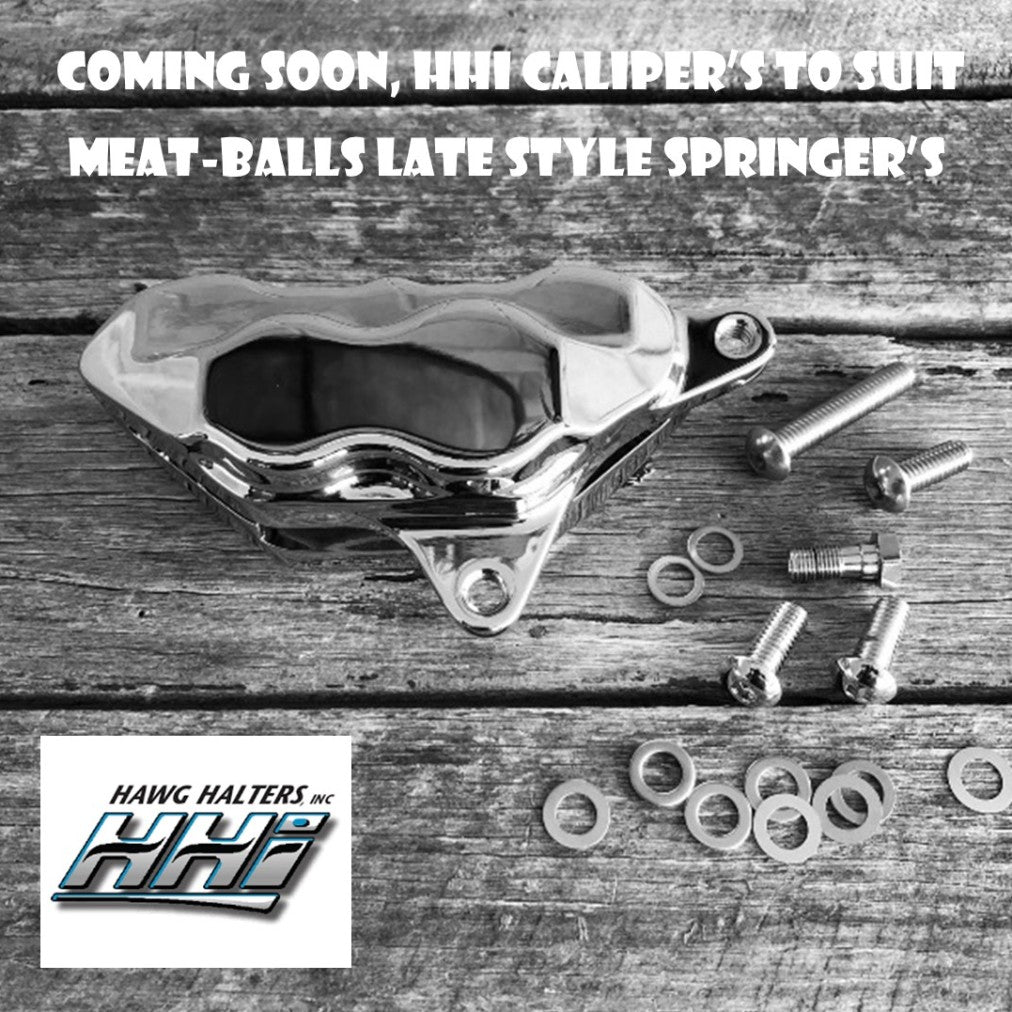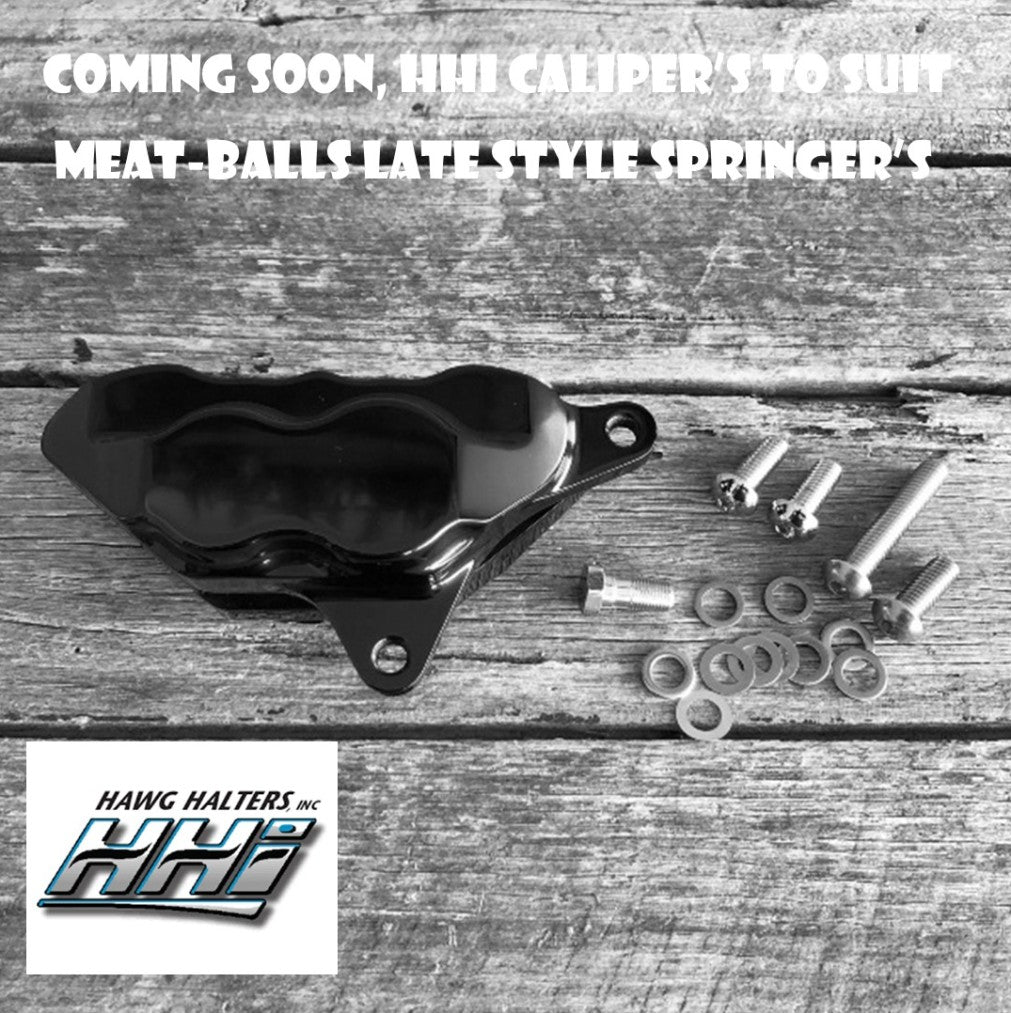 Meat-Balls Springers
Late Style Springer Forks
Harley Davidson replica Springer front end with single disc to suit Harley's & Custom motorcycles.

These will fit all Big Twins up to 2017
Check out the Gallery Tab on our home page to see a multitude of customer's bikes running our springer front ends.
Quality reproduction of the Springer Forks Harley used on all their Softail Springer bikes from 1988 through to 2012.
Our Late Style Springers are manufactured with the same small degree of negative rake that Harley used on all their FXSTS – Springer Softail models. 
Sold complete with:
Custom Top Clamp that allows the use of a large range of Harley and aftermarket risers with a 3.5" spacing. 
Disc brake caliper mounting bracket with brake stay arm to suit the use of genuine Harley or reproduction calipers such as HHI Hawg Halters.  

(see the last couple photo for caliper details) 

3/4 inch Axle
Headstem bearing kit 
Forks are fully assembled and ready to install.
Rocker plate bearing clearances have been checked and greased.
Available in one Length Only (same length as genuine Harley)