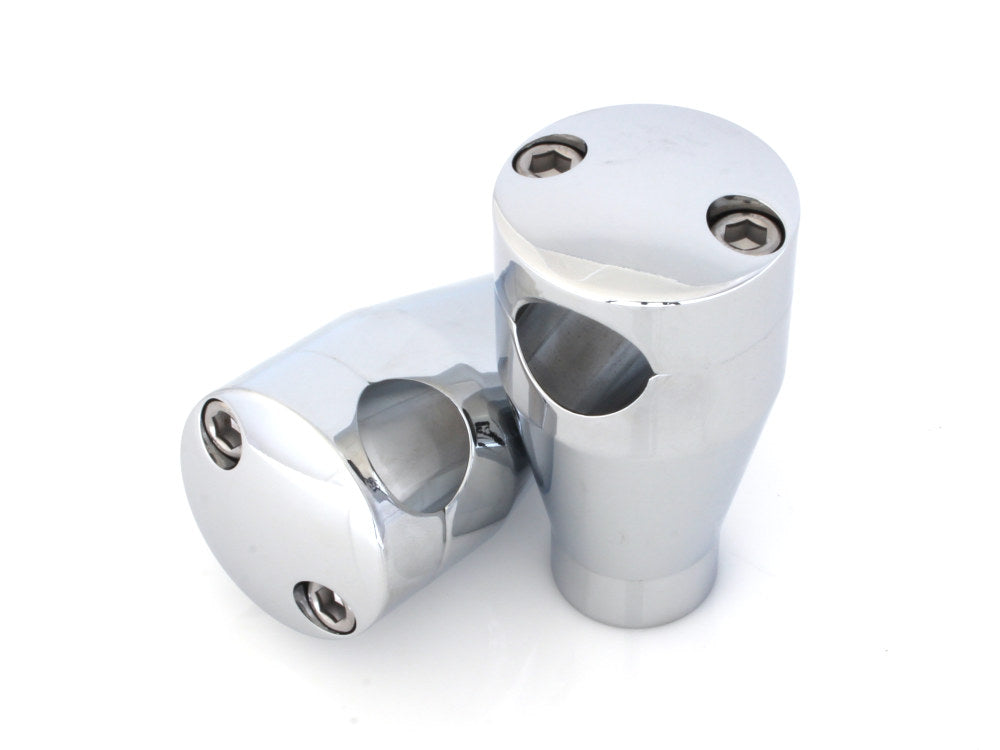 Meat-Balls Springers
Chrome Post Risers
These risers are suitable for any application with 1" bars and where a 1/2" or riser adapter is used.

With the right top clamp, they will work with our Custom, Early, Late Style springers or custom application.
Not Suitable for FXSTS.
Sold as a pair with Allen hardware on the top. 1/2" UNF bolts or riser adapters not included.
Finish - Chrome
Rise - 3 or 4 Inch 
Rise is measured from the centre of the top clamp hole to the centre of the handlebar clamp.