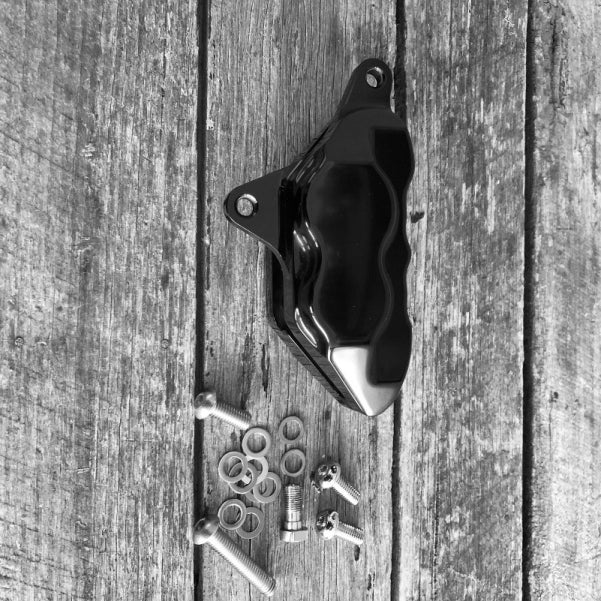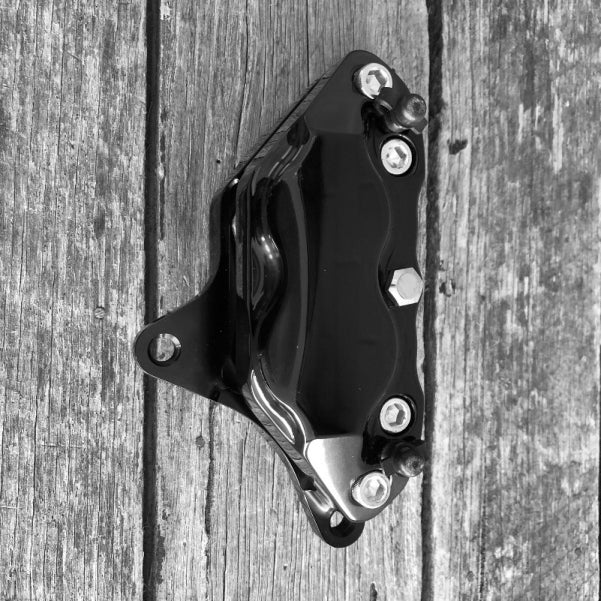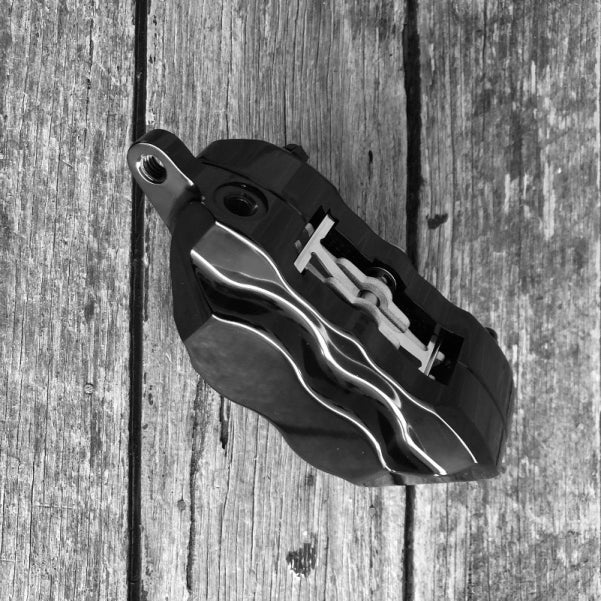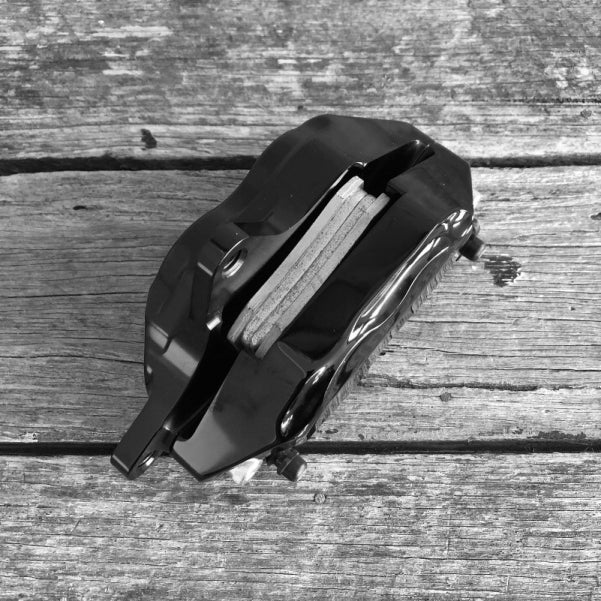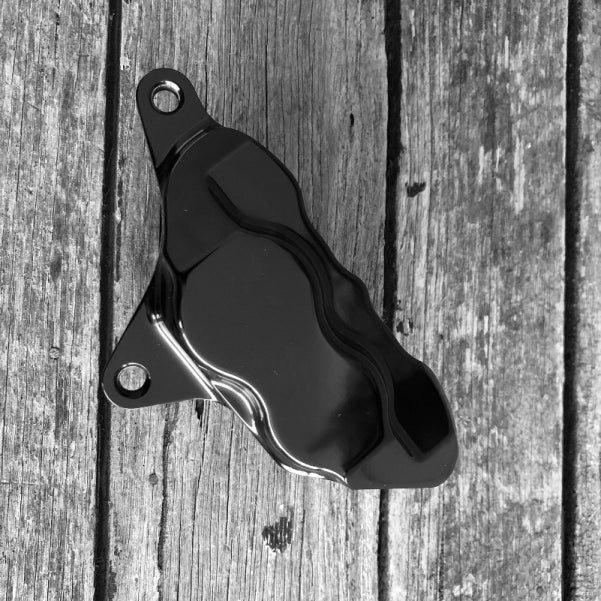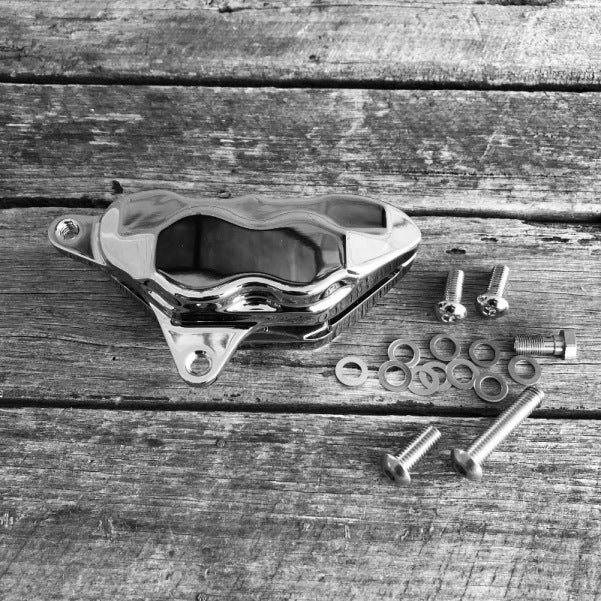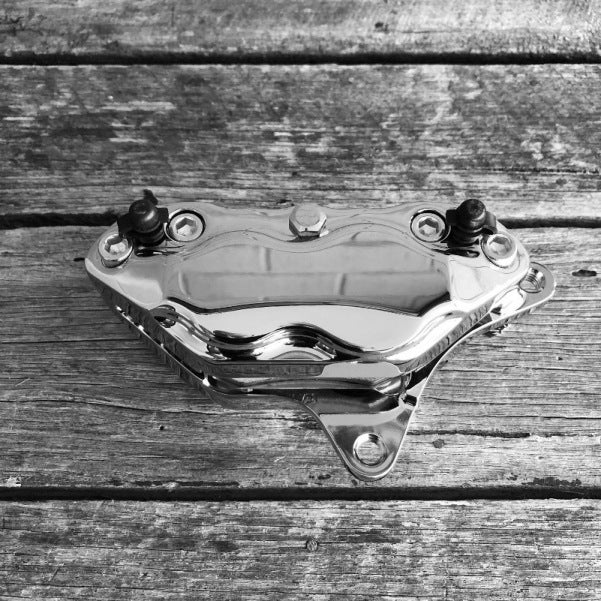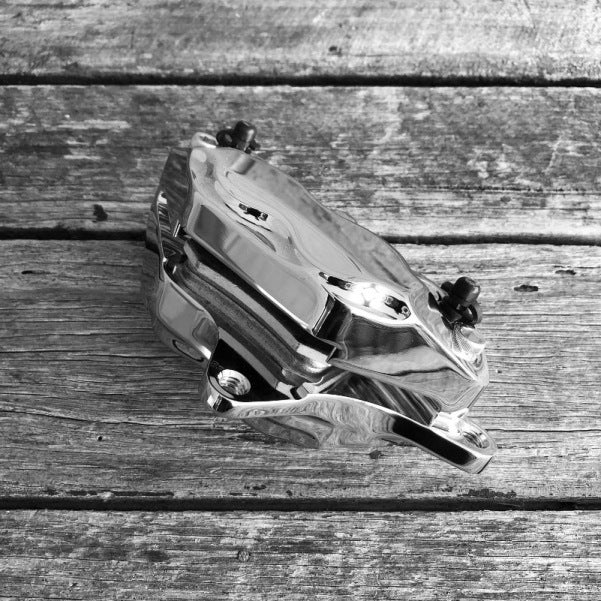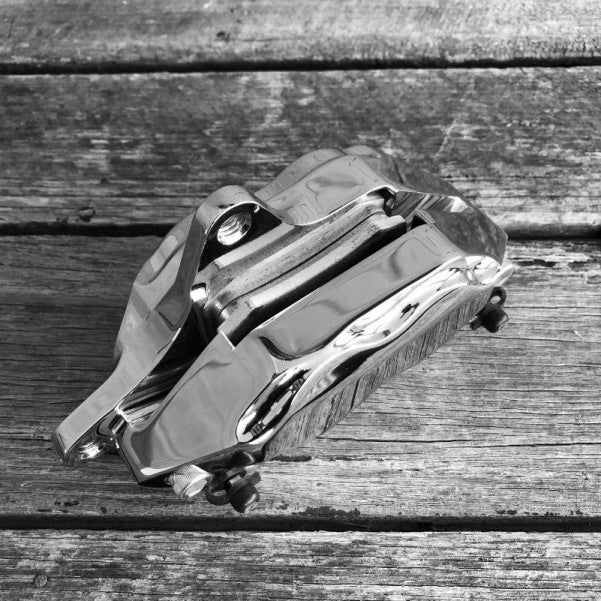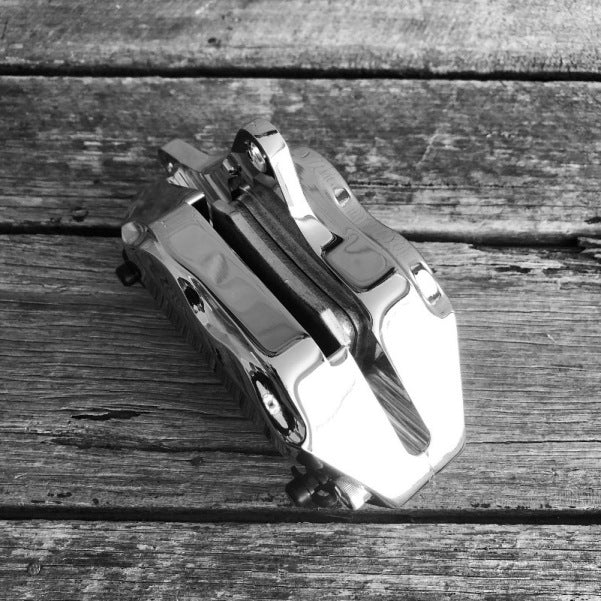 Meat-Balls Springers
HHI Hawg Halter 500 Series 4 Piston Brake Caliper
HHI Hawg Halter 4 Piston Springer Brake Kits to Suit Meat-Balls Custom Style, Early Style, Late Style and FXSTS Clone Springers 
Calipers are available in Chrome or Black 
Right and Left side mounting options
Designed for use with 11.5 inch disc rotors
Your master cylinder needs to be the correct size bore diameter for 100% braking efficiency. ALL HAWG HALTERS CALIPER FRONT SINGLE DISC APPLICATIONS REQUIRE A 9/16" or 5/8" BORE MASTER CYLINDER
Impressive 4 piston brake calipers engineered for maximum braking performance and show quality looks. 
HHI 500 series differential bore 4 piston calipers. Engineered from the ground up, it features a smaller diameter piston at the lead-in of the rotor and a larger piston on the trailing side. The design causes an equalizing of the heat distribution throughout the brake pad to rotor interface which in turn provides optimum friction dynamics. 
 500 series the incorporation of dual piston seals. What this does is provide each piston with 2 layers of protection, a special wiper seal that prevents contamination from attacking the main pressure seal thereby promoting long term leakproof operation. In addition, this new sealing system improves piston pullback which reduces brake pad drag on the rotor.
WARNING – BRAKE PERFORMANCE IS A CRITICAL SAFETY ITEM. BRAKE SYSTEMS SHOULD BE INSTALLED BY A QUALIFIED SERVICE TECHNICIAN ONLY!!!!