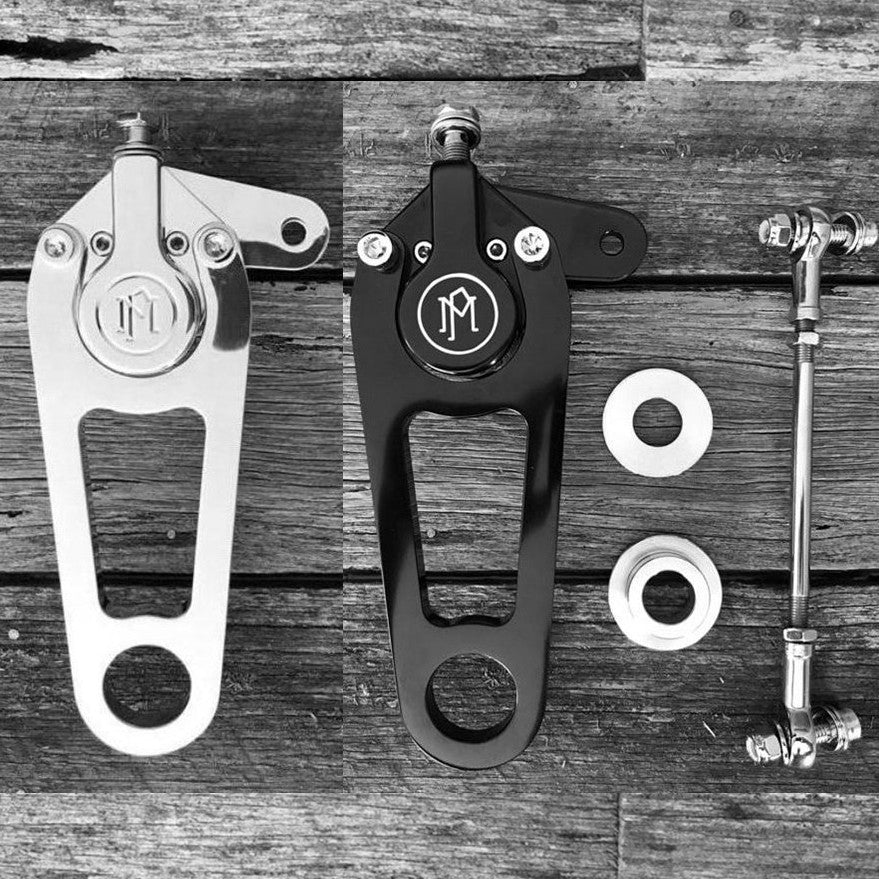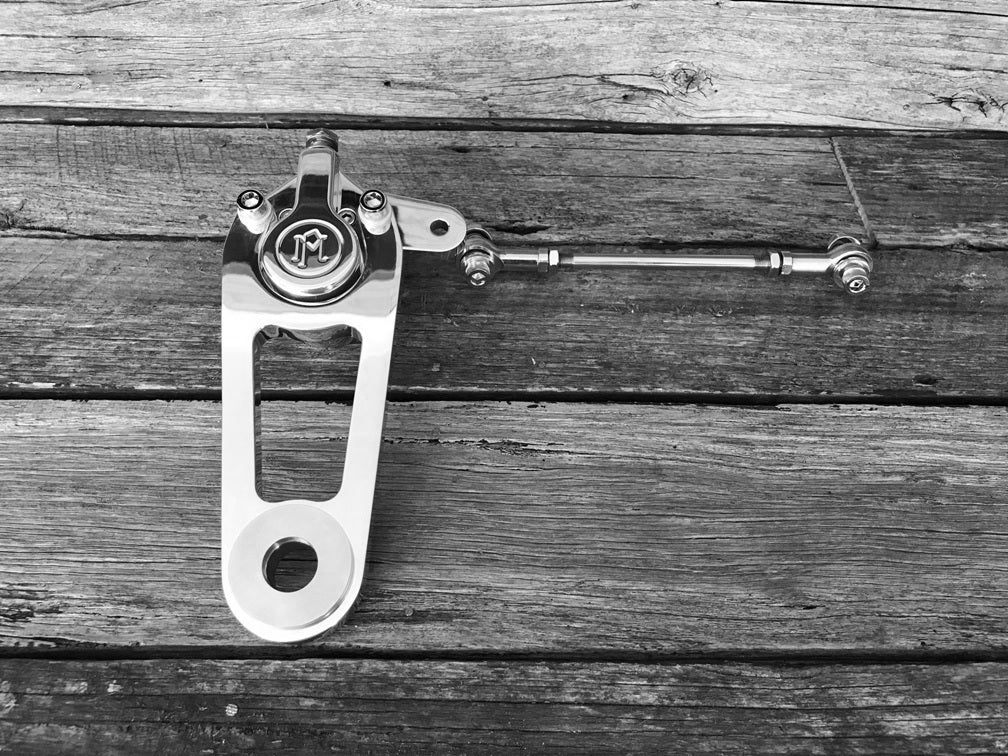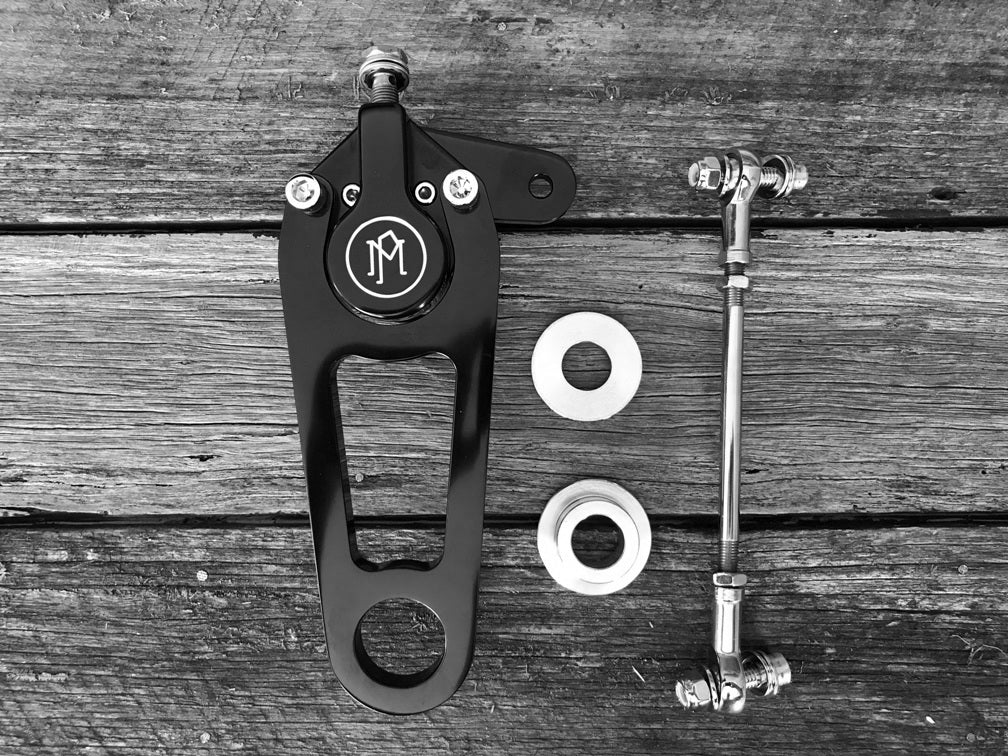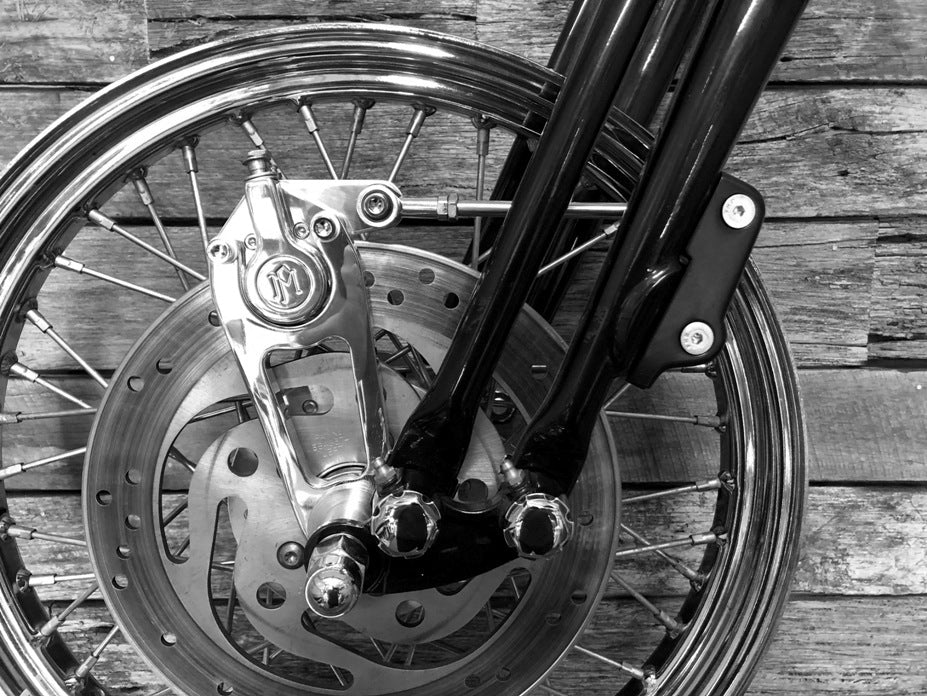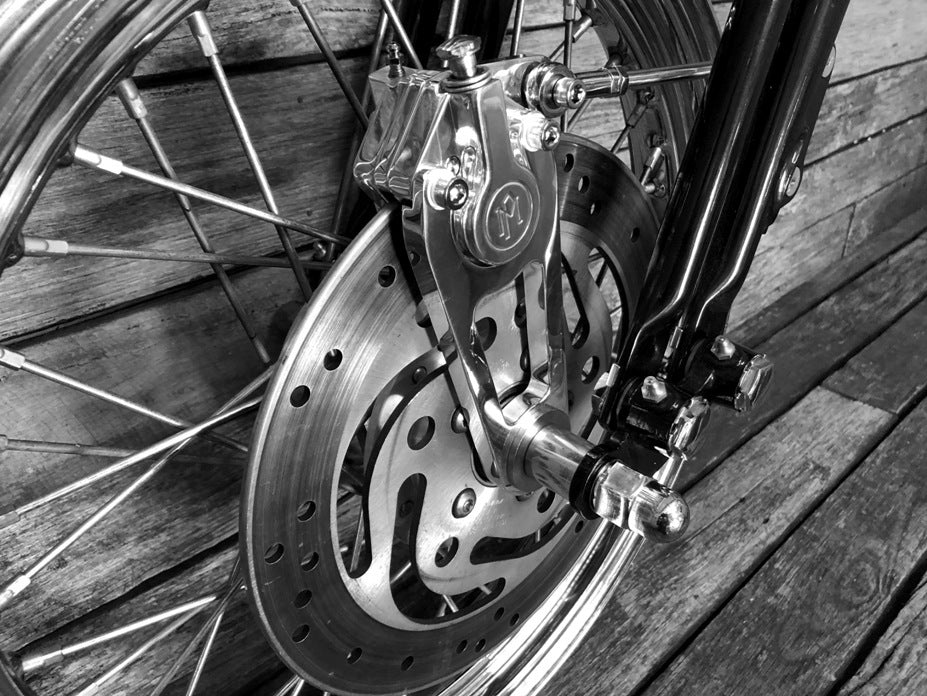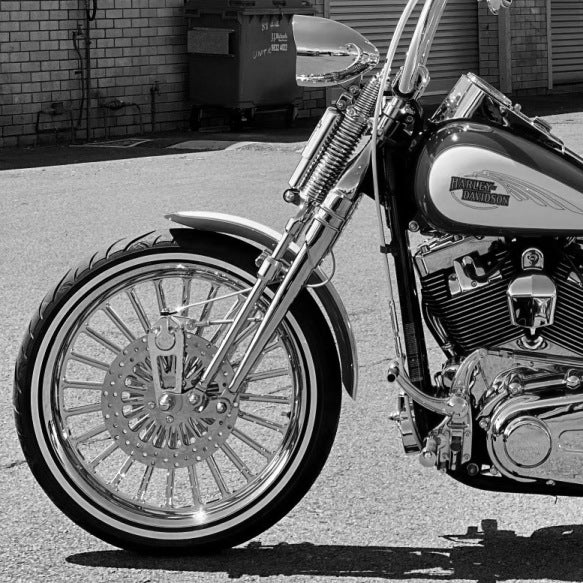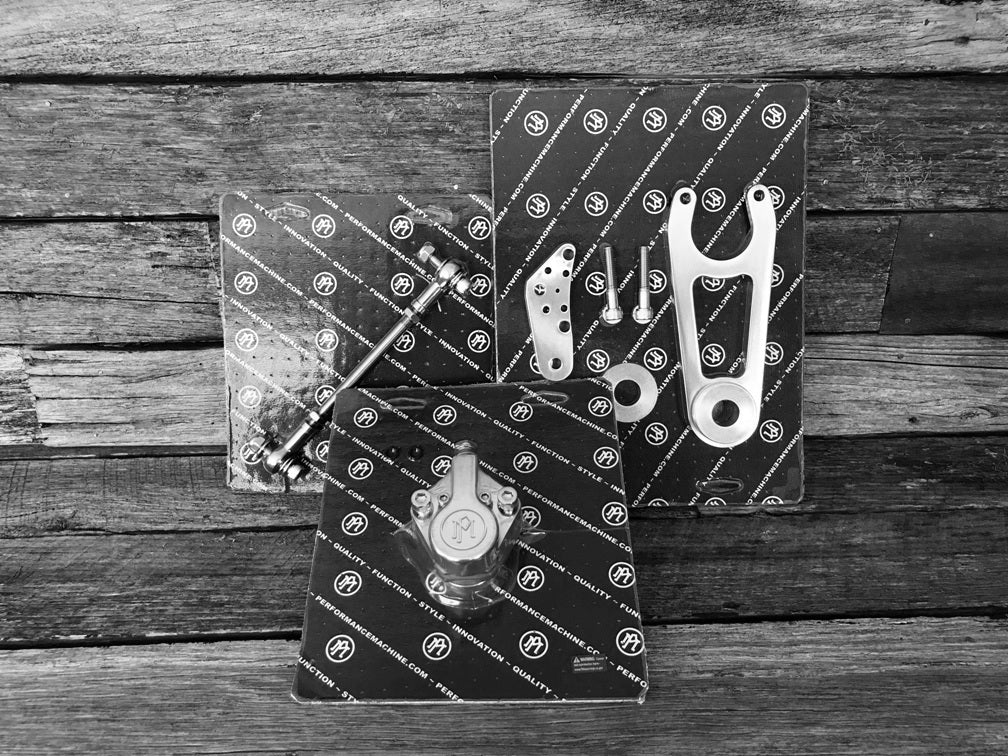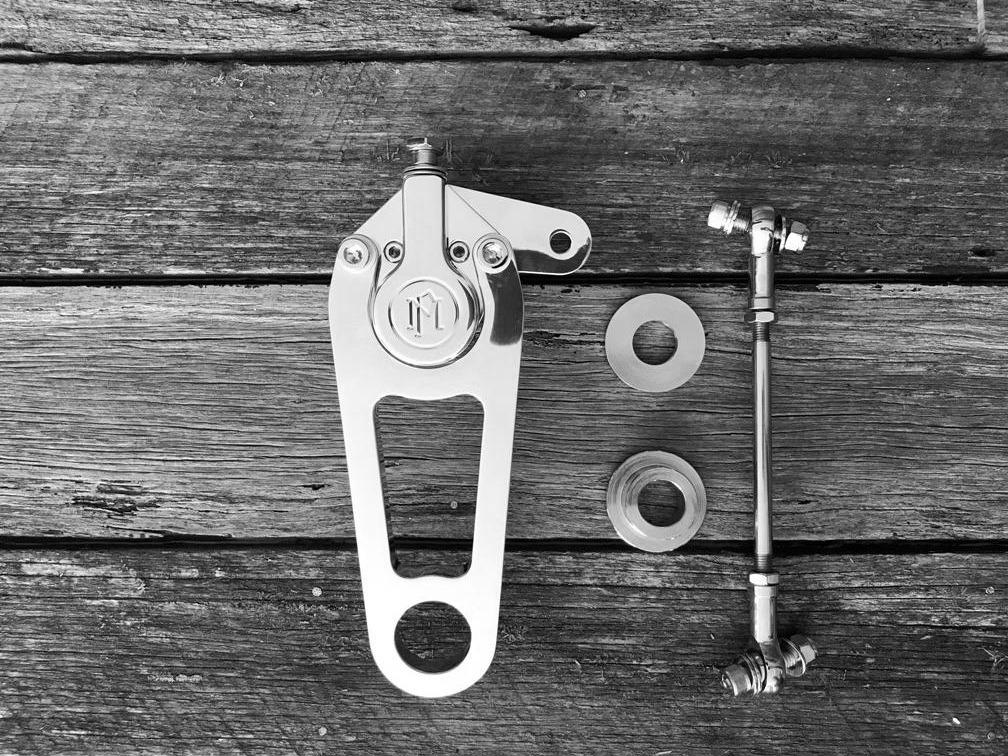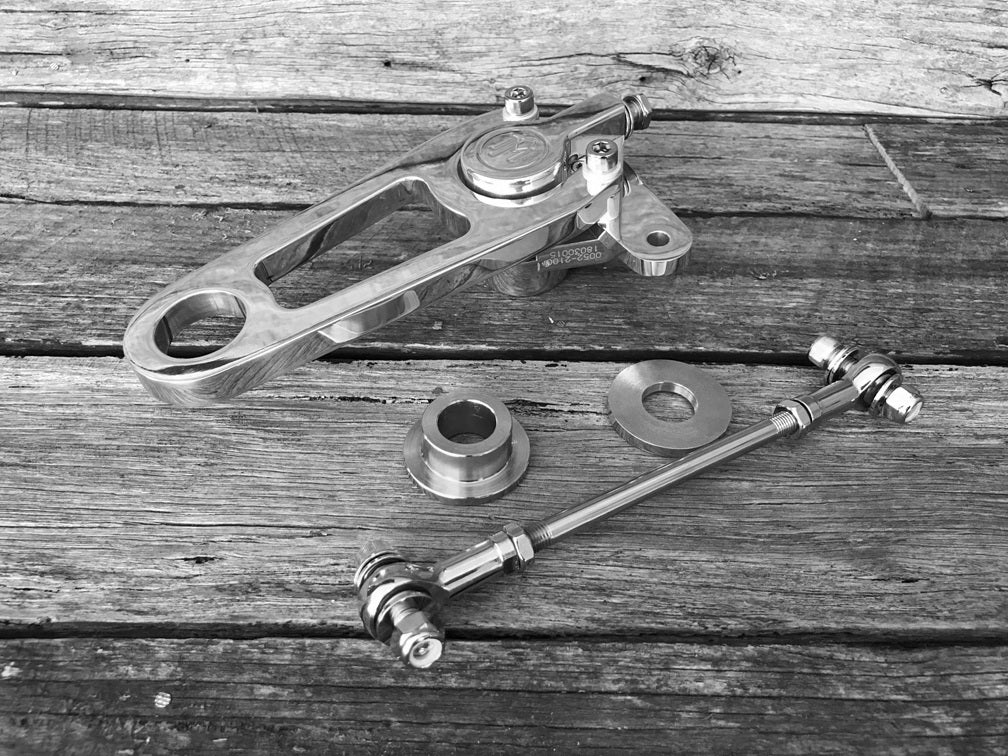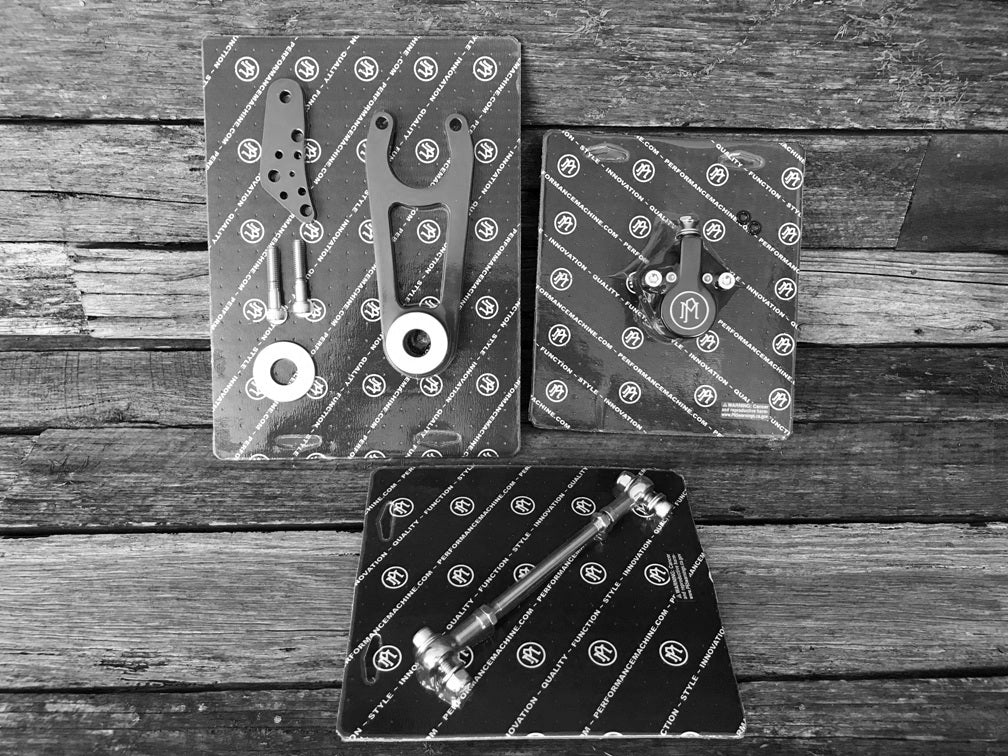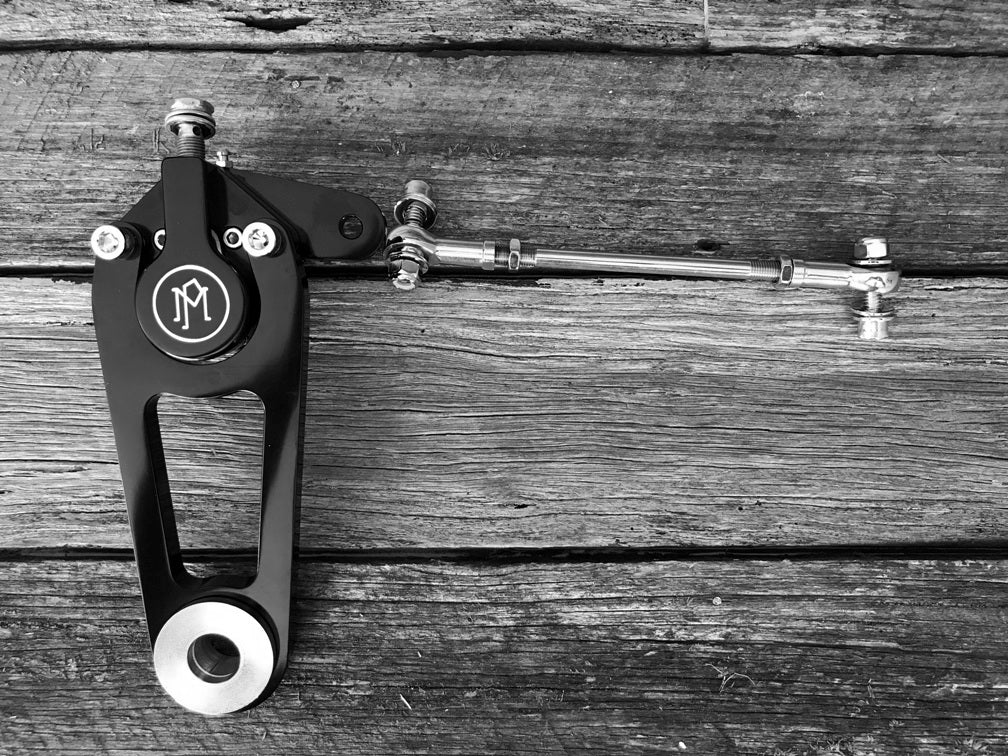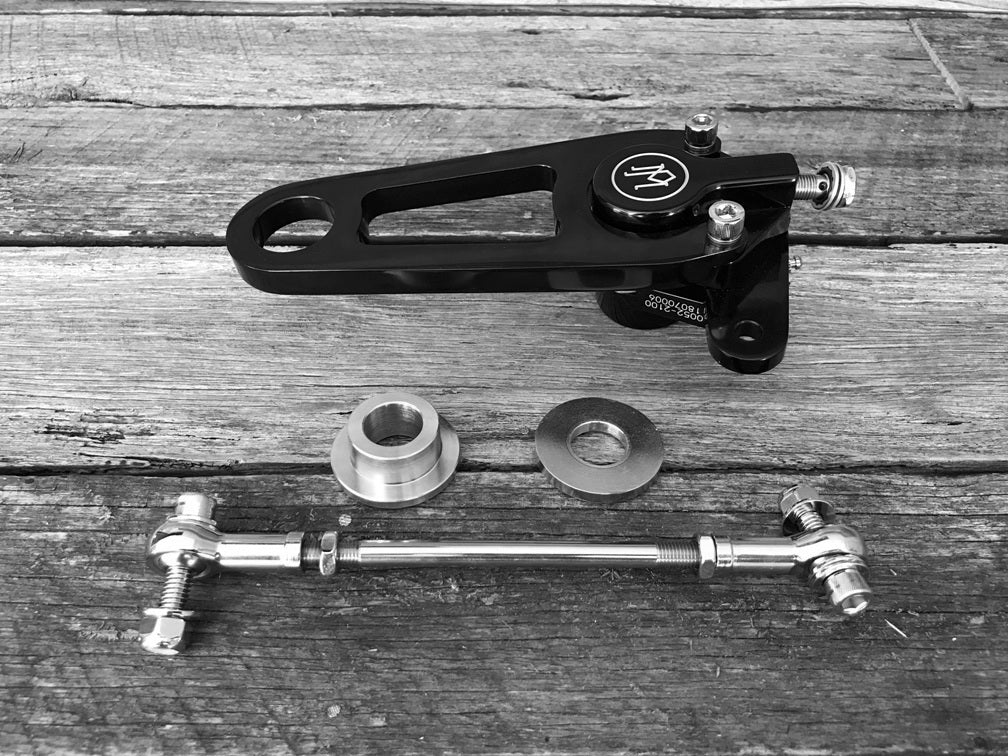 Meat-Balls Springers
Performance Machine 2 Piston Brake Kits
PM's 2 Piston caliper is designed specifically for Springer front ends and is the perfect match for our Early and Custom Style Springer Forks.
Designed for use with 11.5 inch disc rotors. 
Suitable for use with Harley and aftermarket 9/16 and 5/8 inch master cylinders.
*The general rule of thumb for brake caliper and master cylinder compatibility:
A smaller bore master cylinder will increase line pressure and therefore will generally increase braking power. However, keep in mind the volume of fluid your master cylinder is capable of moving needs to be enough to fully actuate the pistons in your brake caliper. If you have a small master cylinder trying to move multiple pistons in  large 4 piston caliper braking power could be compromised or lost.
The feel of the brake system is greatly affected by bore size. A too small master cylinder will give a stiff feel; too large a bore, a mushy feel.
Brake compatibility, fitment, fluid choice, and bleeding are best left to professional motorcycle mechanics.

Frequently Asked Brake Fluid Questions:
DOT 4 and DOT 5 are NOT compatible, never mix them! If your master cylinder specifies using DOT 4, please continue using DOT 4. PM Brake calipers are designed to work with both fluid types
DOT 4 and DOT 5 brake fluids are not compatible and react to each other resulting in a build-up of viscous materials that can interfere with metering orifices within the brake system.
DOT 5 is not compatible with ABS systems
 Performance Machine is the leading manufacturer for performance Harley Davidson braking systems.
Innovation is at Performance Machine's core; encompassing quality, style, and function supported by superior design, steadfast engineering, and state-of-the-art manufacturing.