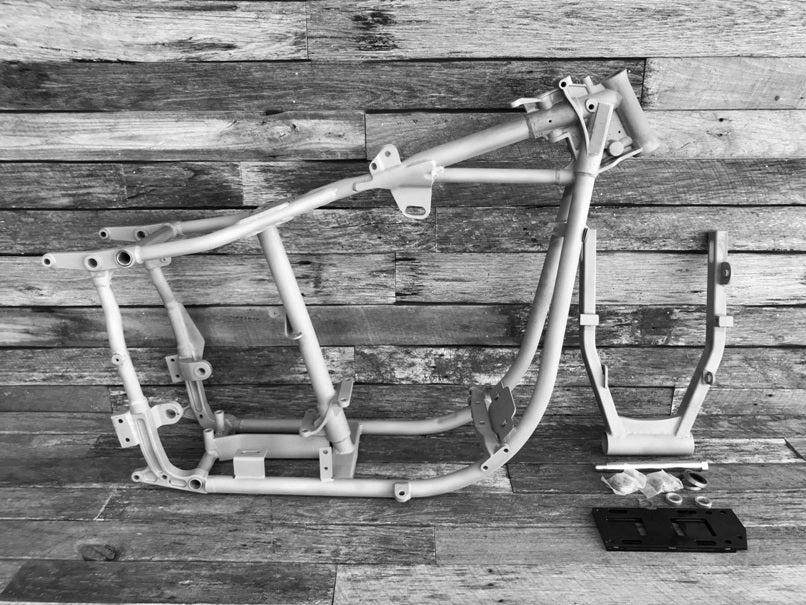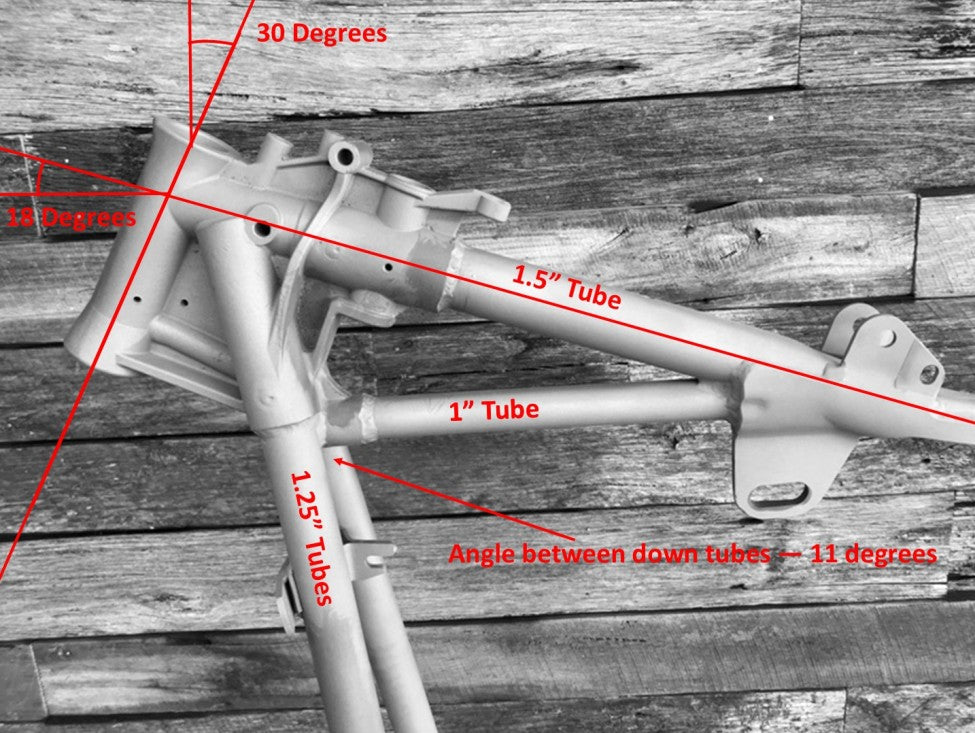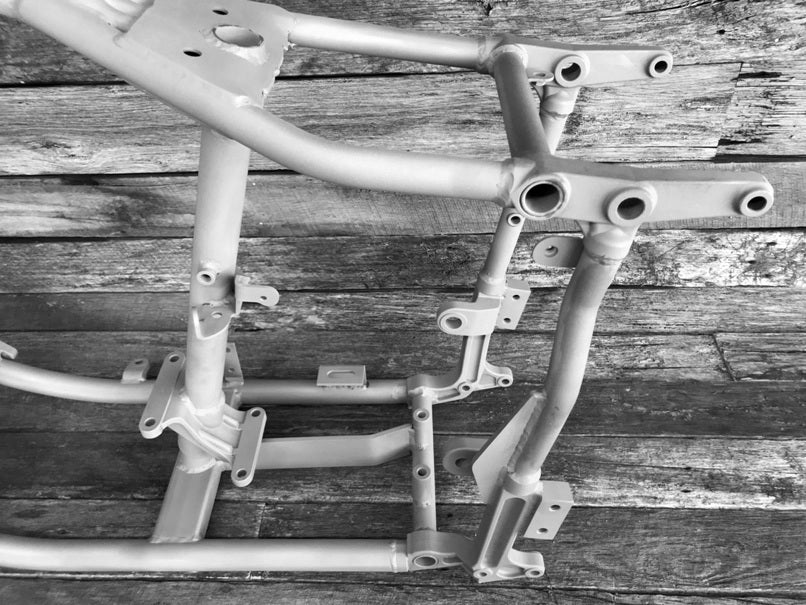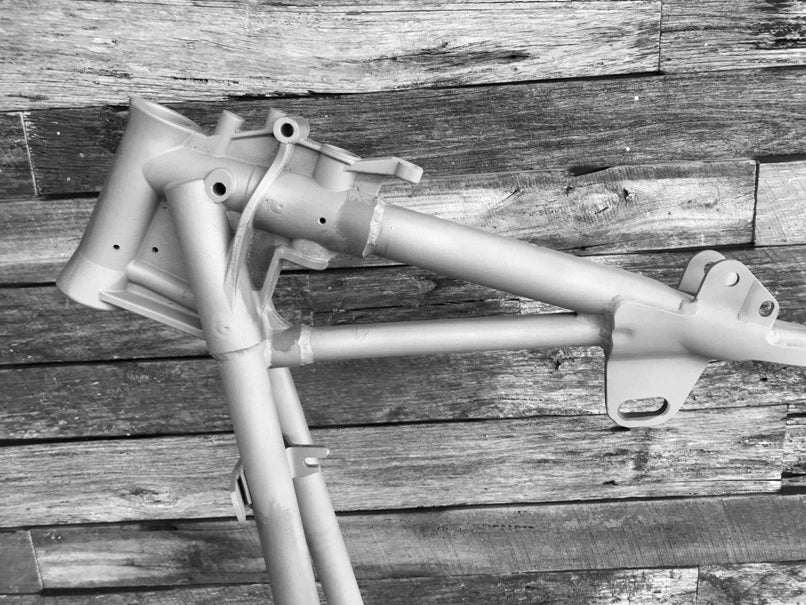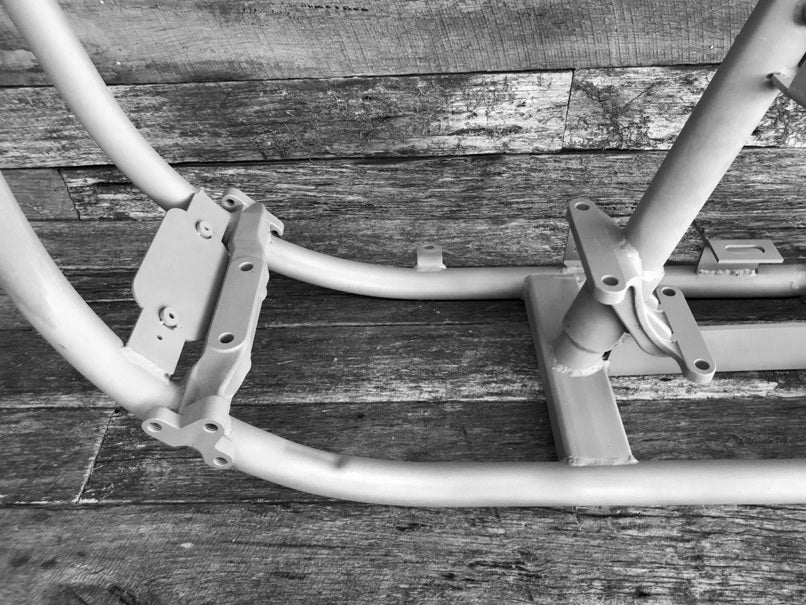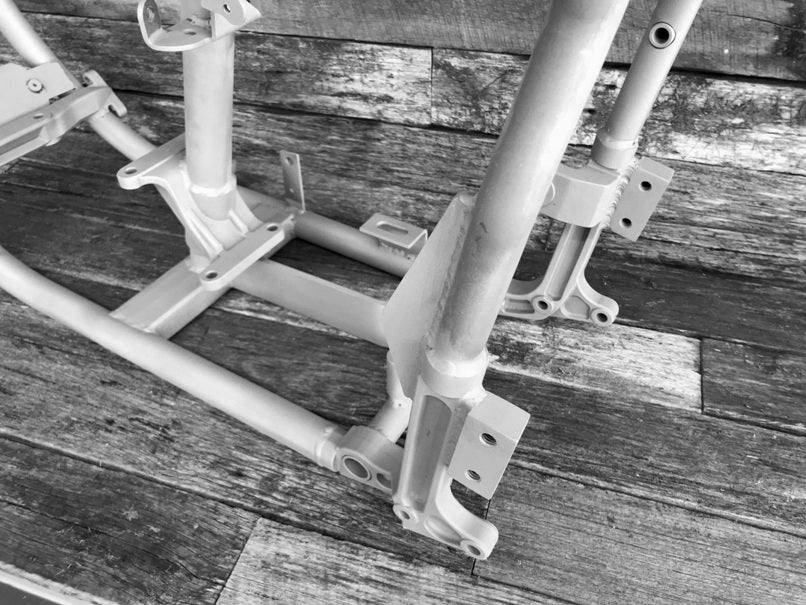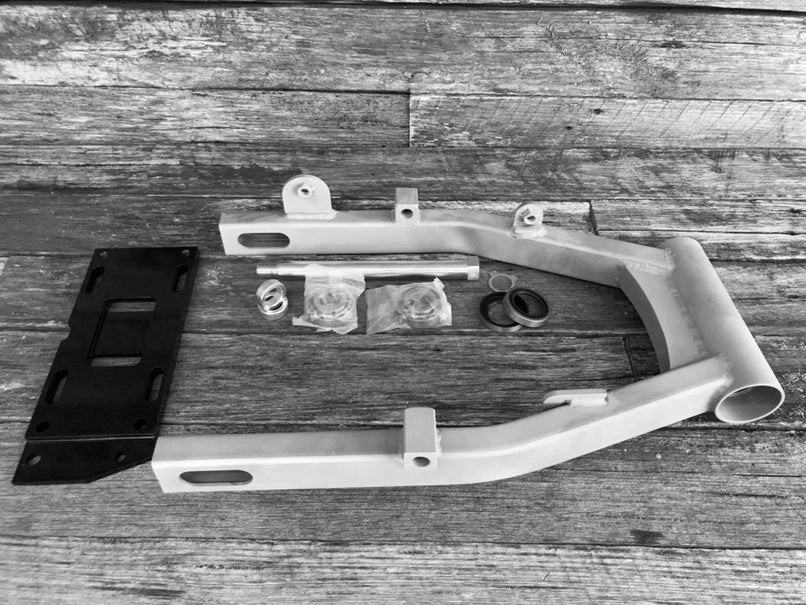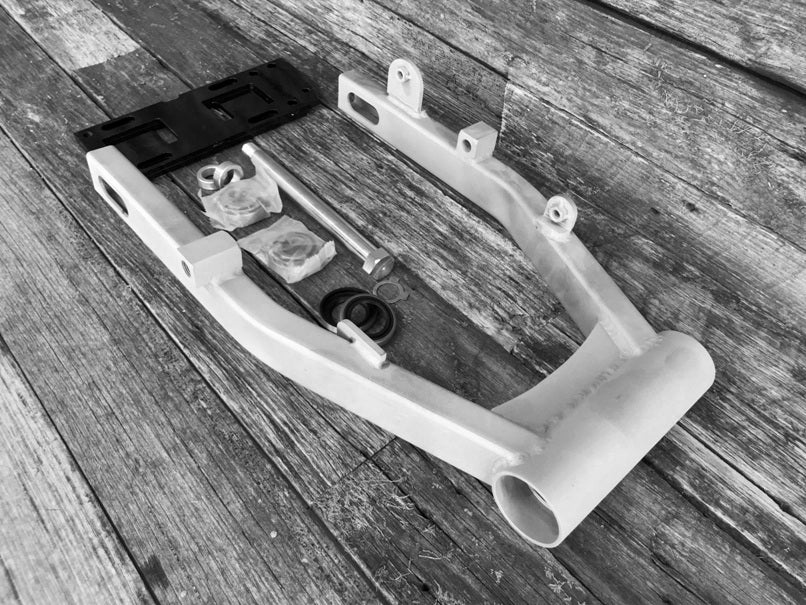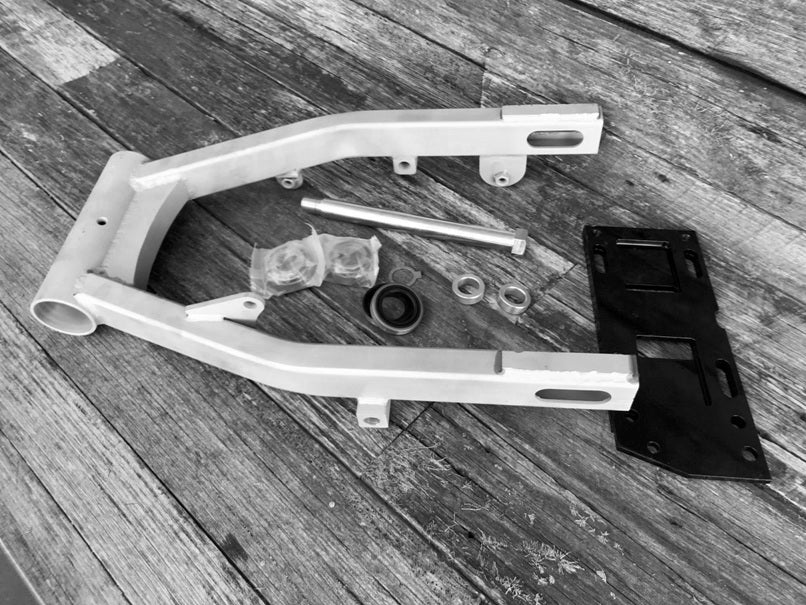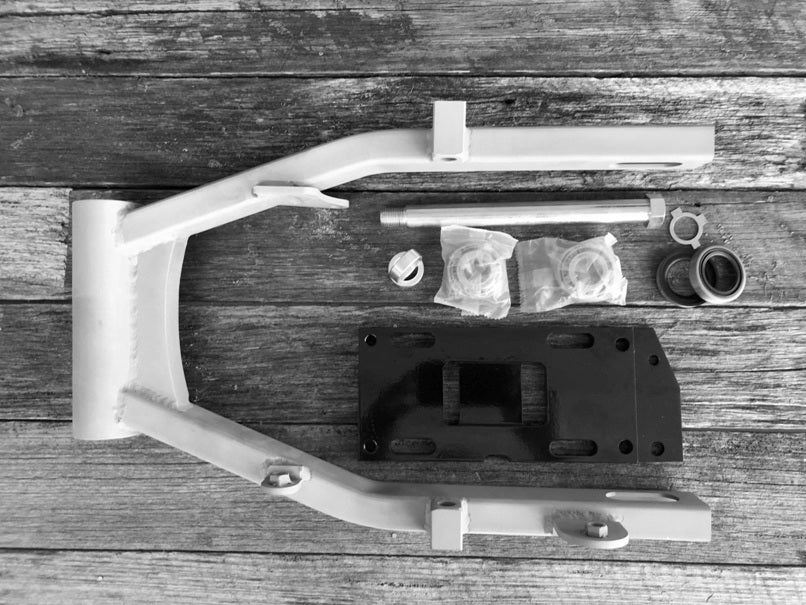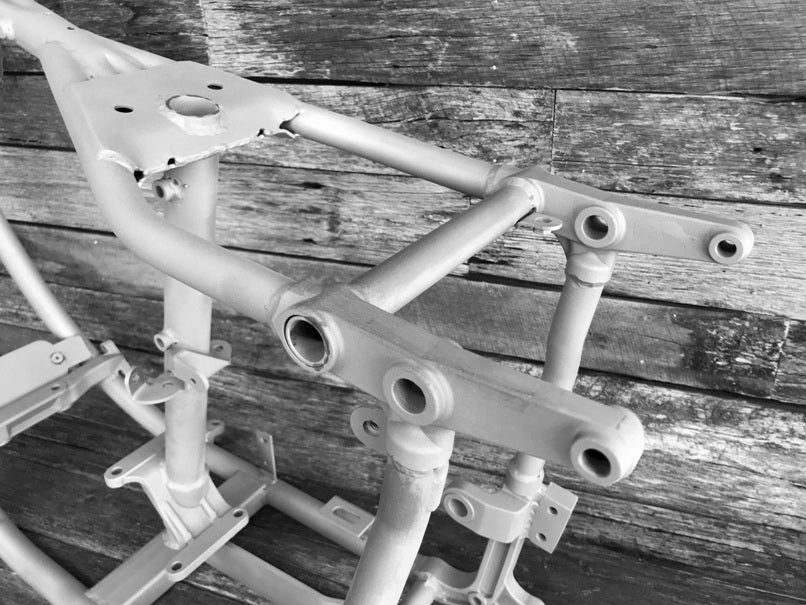 Meat-Balls Springers
Harley Shovelhead Replica FLH Frame Package
Harley Shovelhead FLH Frame Package
Meat-Balls FLH Shovelhead Reproduction Frame Kit
Includes Frame, Swing Arm, Swing Arm Axle Kit & Transmission Mounting Plate. These frames have 1-1/4 inch down tubes and 1-1/2 inch backbone.
A reproduction of Harley's late FLH Shovelhead Frame.
There are no picture-perfect tig welds on this frame, the welding is reminiscent of Harley's welds from the era. 
For registration purposes, it's worth noting that pre-1970 Harley Davidson did not use frame or Vin numbers
(The pictured frame has been media blasted. Frames are supplied in raw steel without media blasting)
Total weight = 32kg 
Shipping calculated on a case-by-case basis.
Email us for a shipping quote or to arrange pickup.