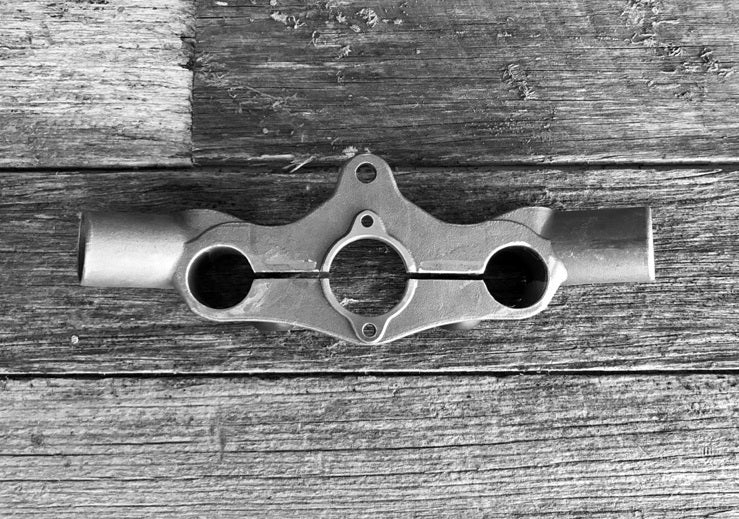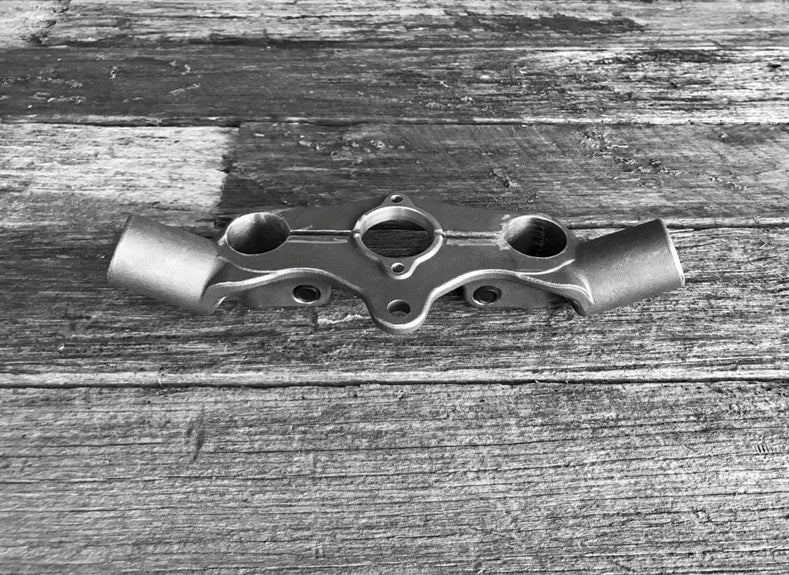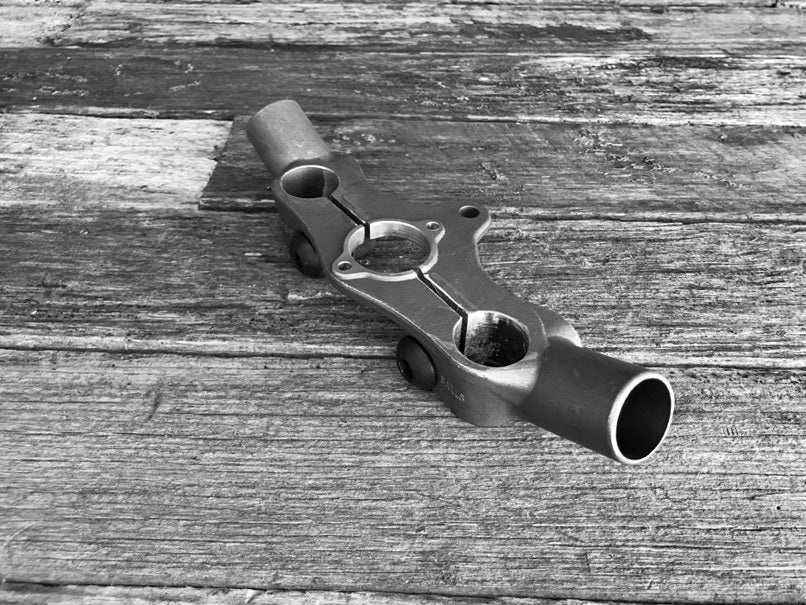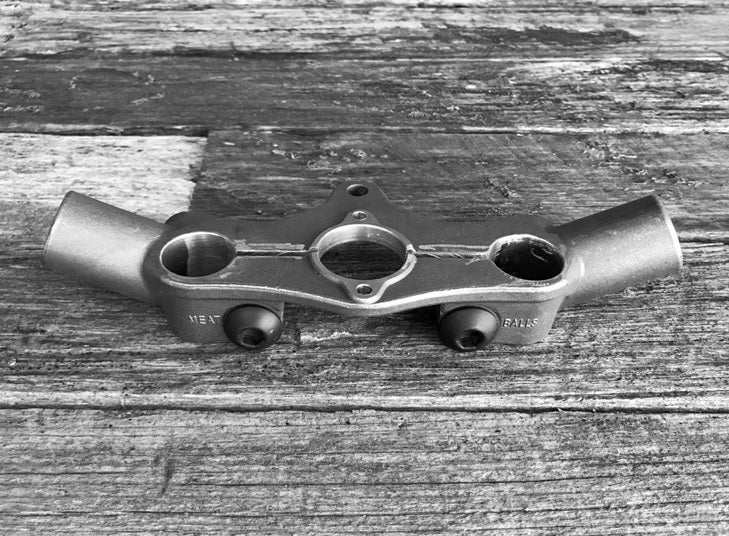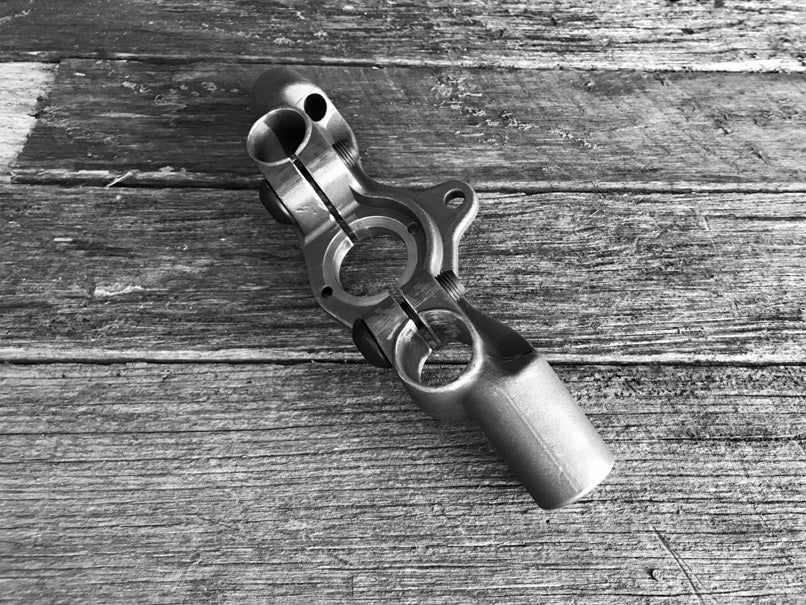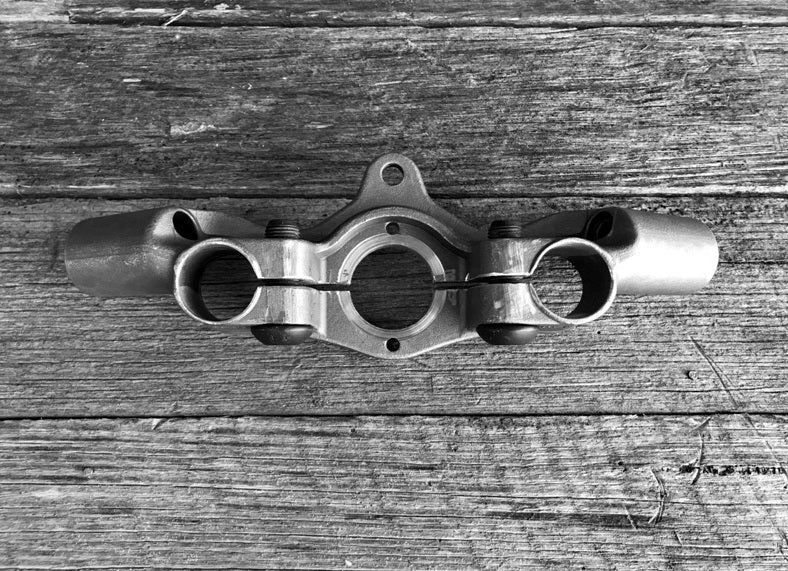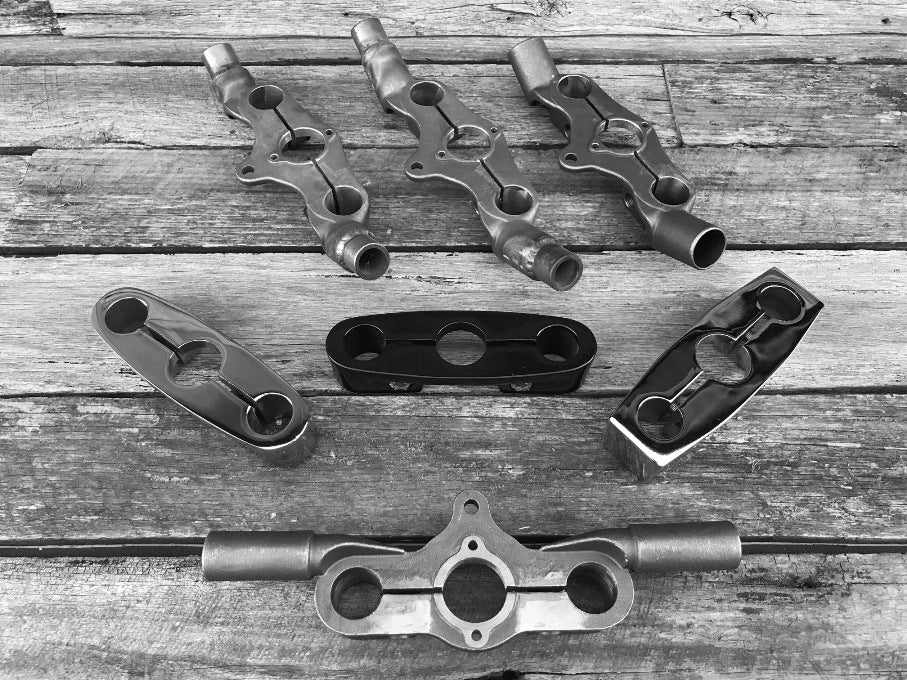 Meat-Balls Springers
Top Clamp OEM Style (RAW)
Today original top clamps are nearly impossible to find so these reproductions really fill a gap for builders of traditional Choppers, Bobbers, and Custom motorcycles. 
Suitable for building custom handlebars and can be used on on Meat-Balls Early Style Springer forks, Meat-Balls Custom Style Springer forks, and genuine early-type Harley Davidson Springer forks.
Available in RAW finish, to allow you to weld you desired bars on.
**When using 'Stelling and Hellings / OEM Style Top Clamp / Flanders Style Top Clamp' you will also need: