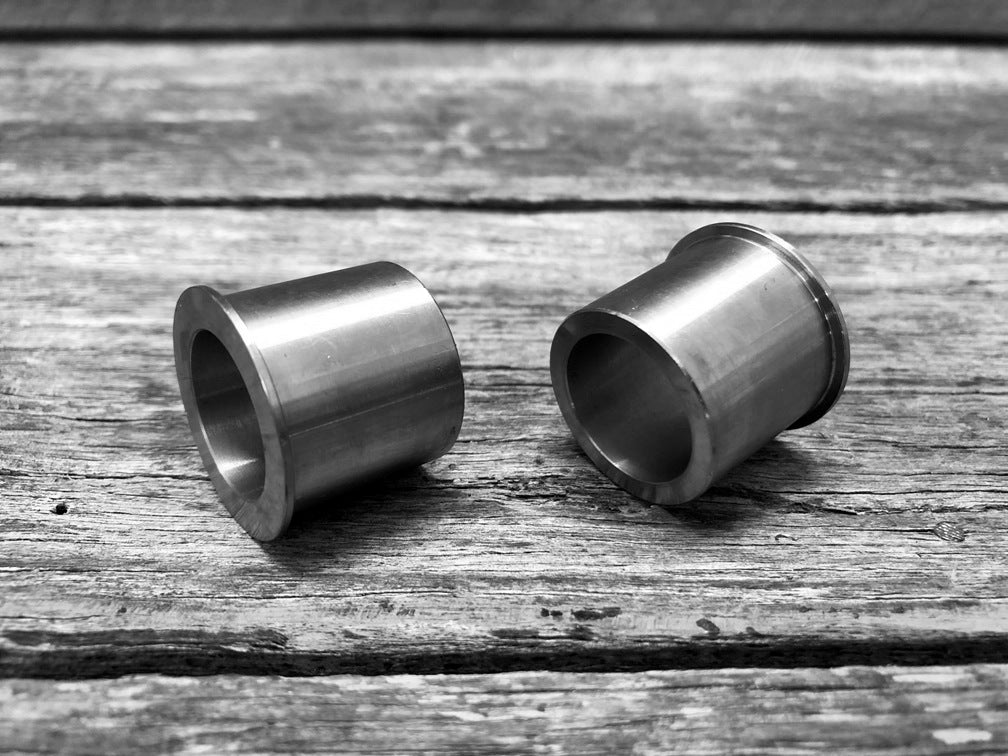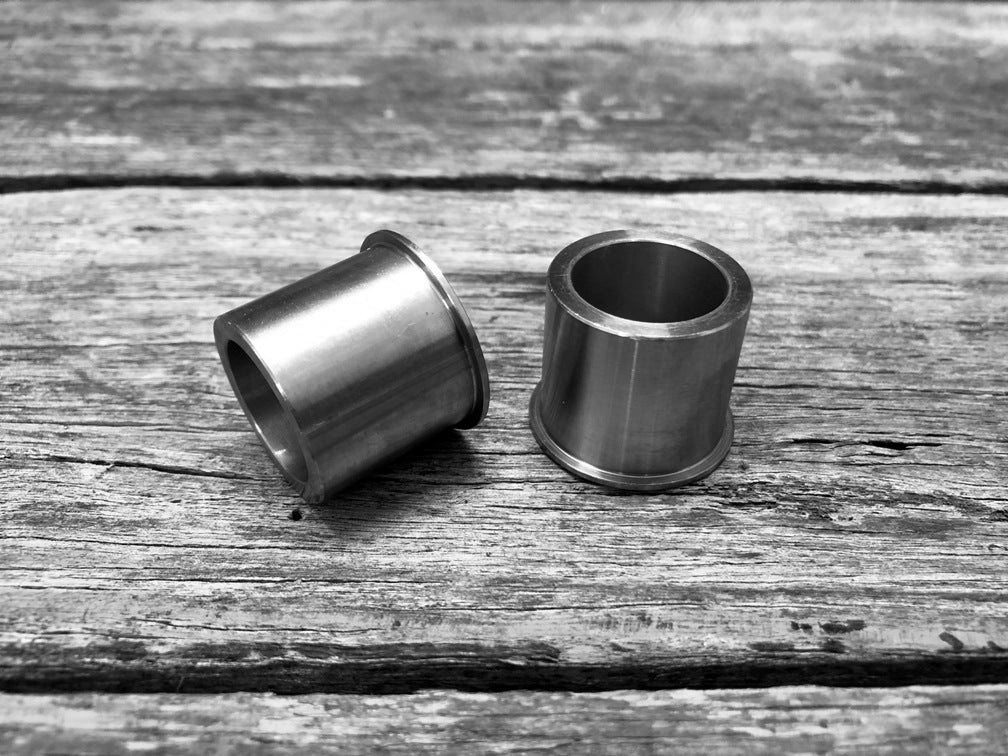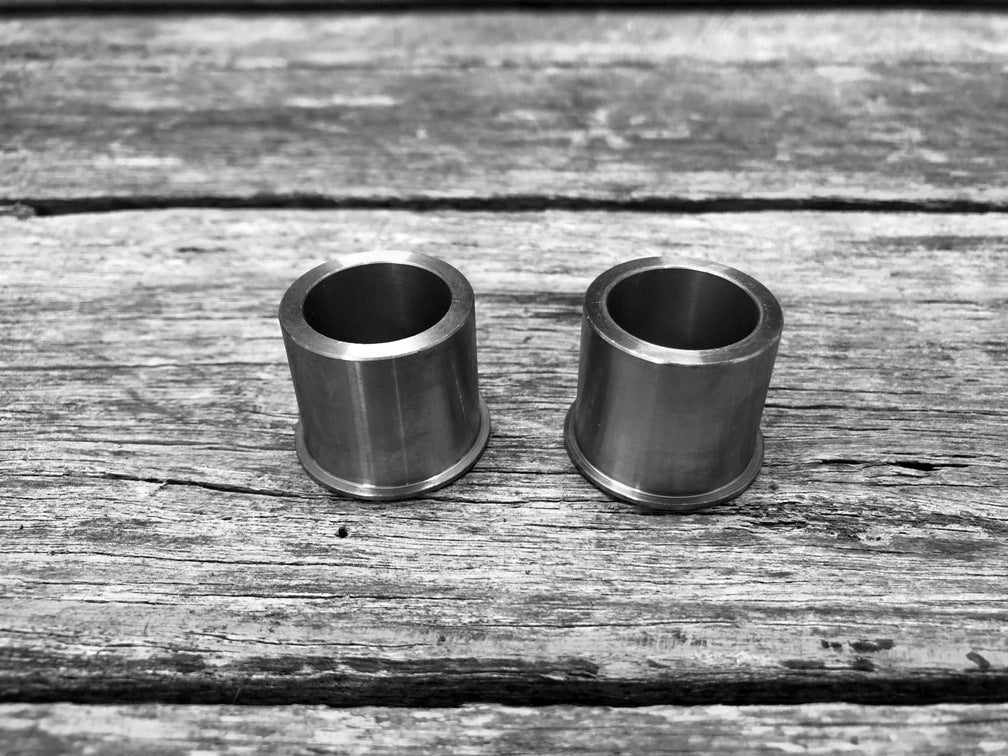 Meat-Balls Springers
Wheel Bearing Reducers - 1" to 3/4"
Allows the use of any year front wheel on a 3/4 inch axle.
If you want to run your existing late model wheel on one of our springer front ends, these Stainless Steel sleeves make it possible. 
The sleeves fit inside your 1" wheel bearings allowing your wheel to fit a 3/4 inch axle. 
Sold as a pair 
Also available to suit 25mm inch I.D. bearings.