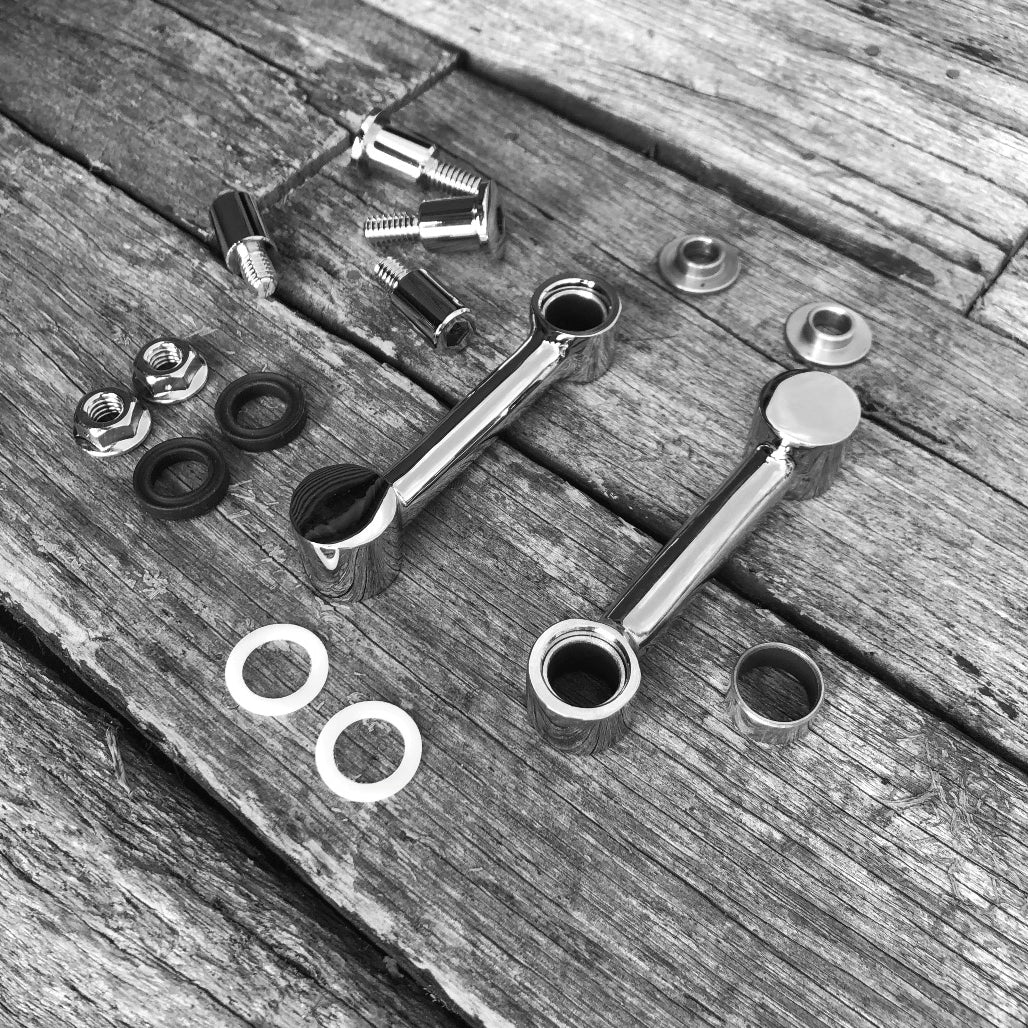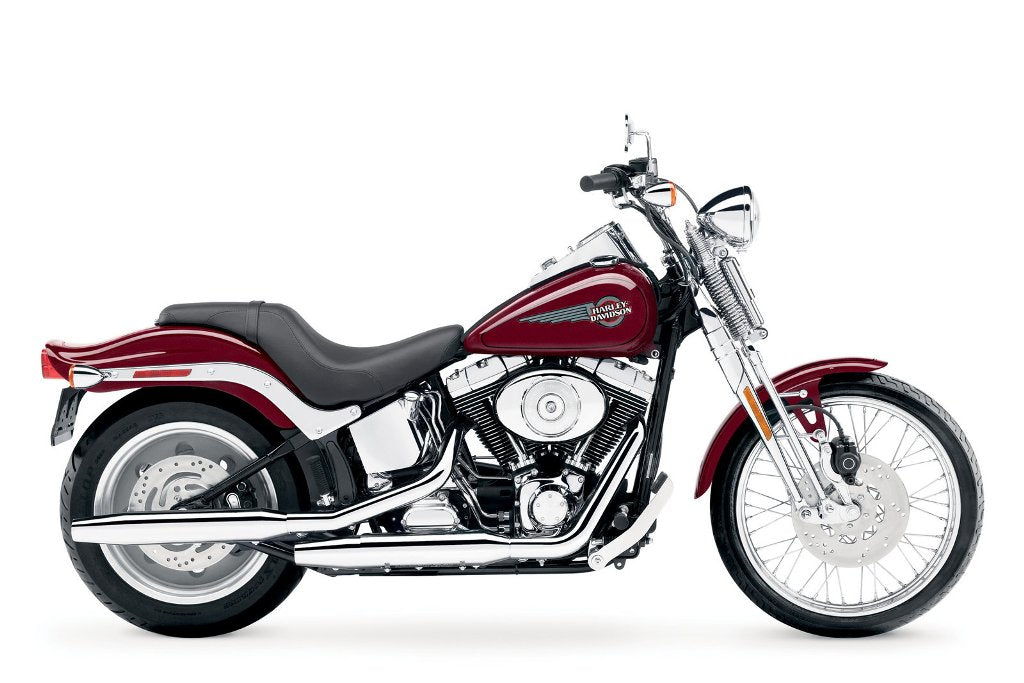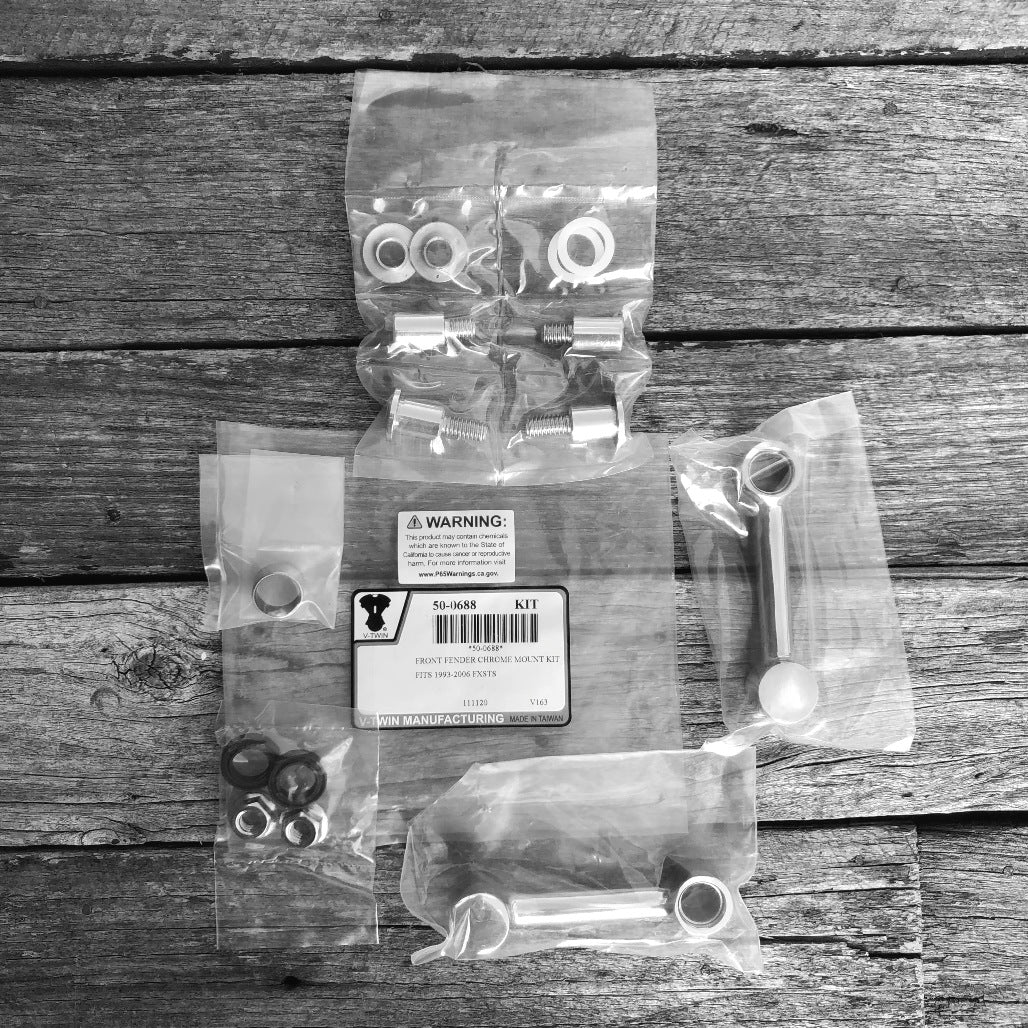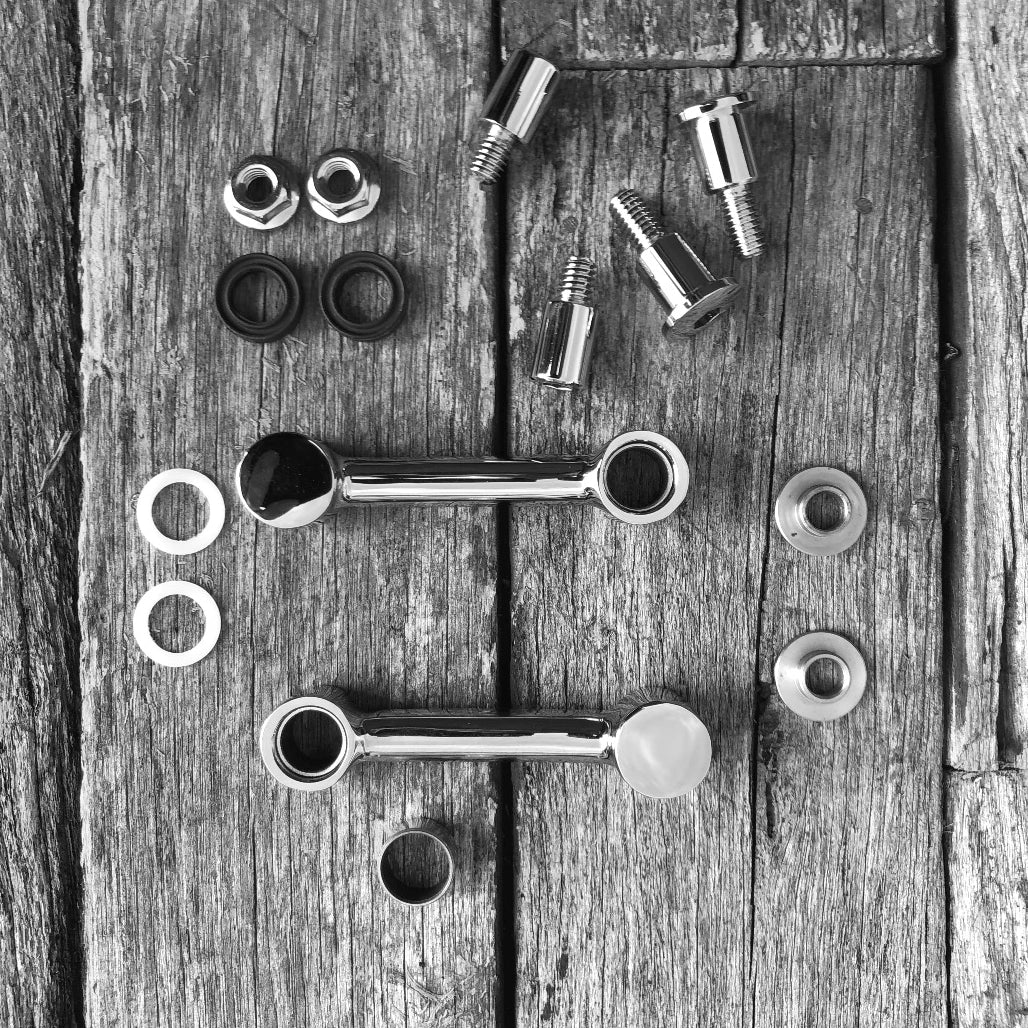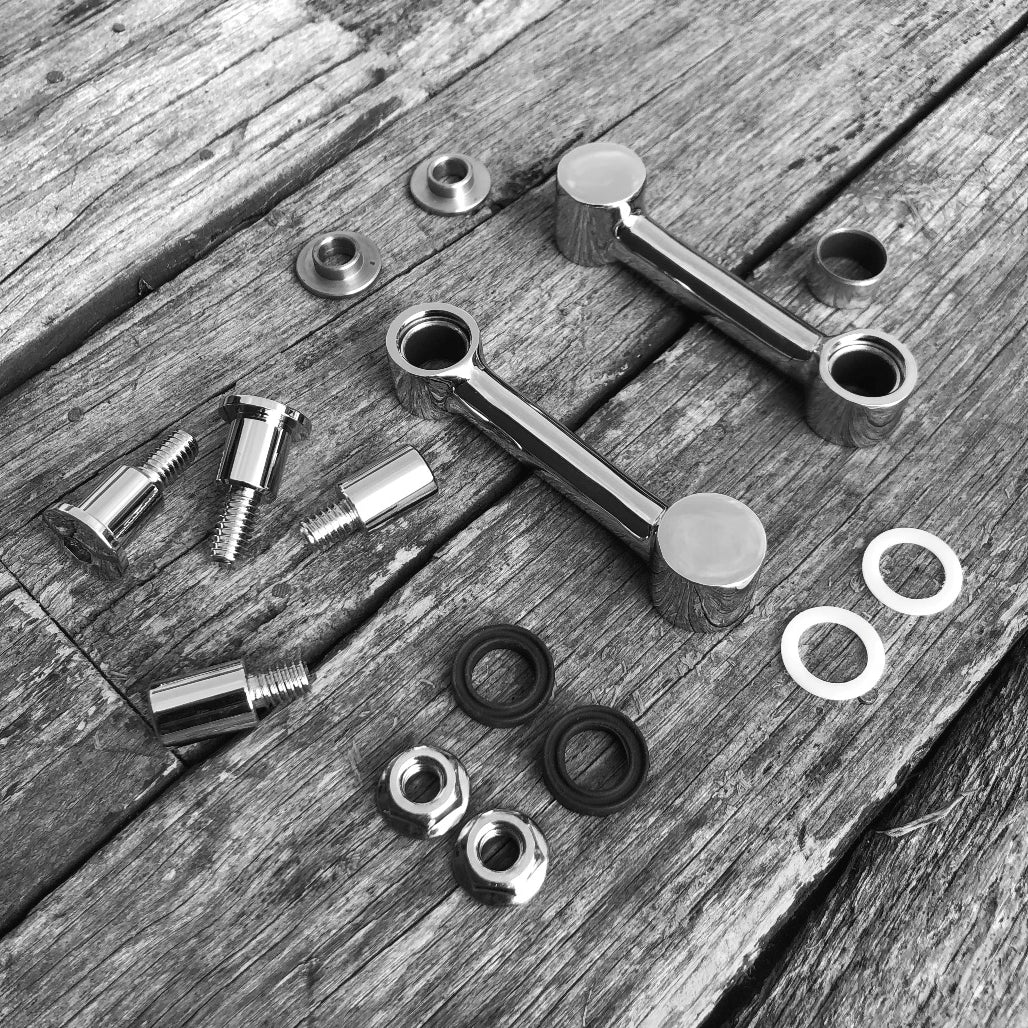 Meat-Balls Springers
Fender Mounting Kit - for Meat-Balls FXSTS 1993 – 2006 Clone Springer
Fender mounting kit for FXSTS 1993 – 2006 Clone Springer
The kit is an exact replication of what Harley used from 1993 to 2006 on FXSTS Softail Springer models.
Complete kit to mount the front fender – Chrome.
We have the correct fender to use with this mounting kit.
Check out the FXSTS 1993 – 2006 Clone Springer Fender in accessories and spare parts.